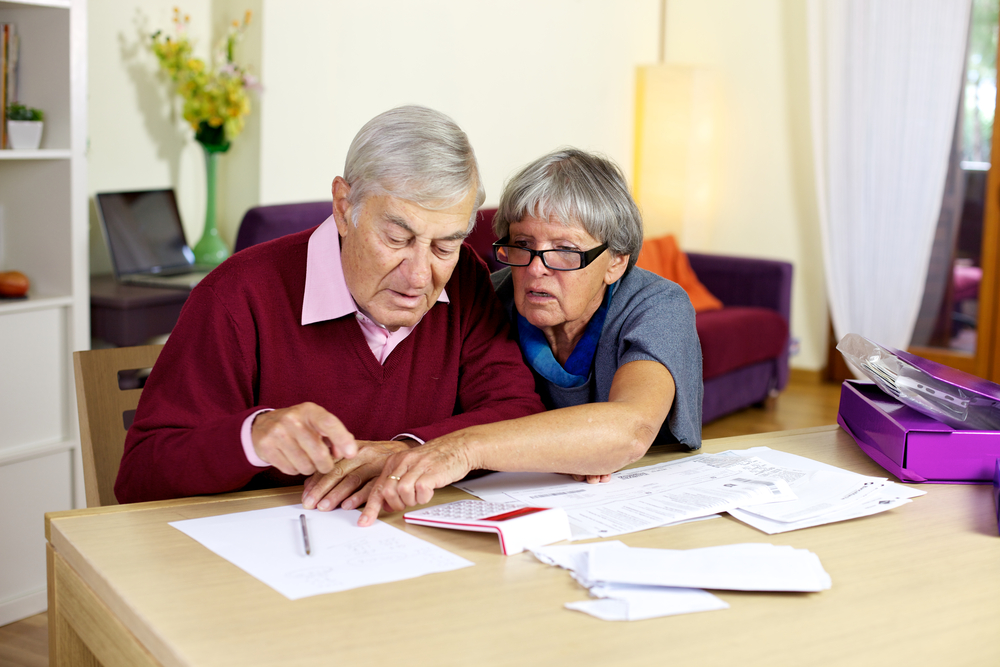 Recently, The Alert Investor explored how diminished capacity can put seniors' money at risk. Here are some steps you can take now to prepare for diminished capacity, while your mind is sharp, to safeguard your finances in the future.

Take inventory and get organized. Gather important financial papers, such as bank and brokerage firm statements, mortgage information and retirement benefit documents, advises the Securities and Exchange Commission. Give copies of these documents to a carefully chosen person, or make sure this designated person knows where the papers can be found.
As you get organized, consider consolidating accounts, said Paul Golden, a spokesman for the National Endowment for Financial Education. This will make things simpler for anyone who has to take over for you in the event that you can no longer manage your finances.
Make a list of emergency contacts. Choose a group of people you trust and give a list to your financial professional, if you have one, Consumer Financial Protection Bureau (CFPB).
That adviser can then contact someone on the list, if he or she can't find you, or suspects that something is wrong. For instance, you might direct your financial professional to call an emergency contact if he or she sees that you are confused or you are acting out of character.
The Financial Industry Regulatory Authority (FINRA) has proposed a rule that would make this easier for firms, by requiring them to make a reasonable effort to obtain the name and contact information for a trusted contact person, when opening a customer's account. That proposal would also allow them to place a temporary hold on a customer's account if they suspect financial exploitation.

Consider creating a durable financial power of attorney. What happens if you are incapacitated and can no longer handle your money? A power of attorney allows someone that you have carefully chosen to step into your shoes.
That person becomes your "agent." You decide under what circumstances the power of attorney goes into effect and what powers your agent will have over your finances, such as access to your bank account.
Give this decision a lot of thought. Your agent will have authority to make financial decisions, so it's imperative that you choose someone that you trust implicitly.

Get savvy about scams. Financial exploitation comes in many forms, including, theft, fraud, identity theft, extortion, misuse of power of attorney, breach of fiduciary duty and denial of access to funds, according to the U.S. Department of Justice.
Fraudsters are smart, so it's important to be on guard. As a general rule, never give out your financial or personal information over the phone. Never wire money to someone you just met or who you don't know – it's just like handing over cash. The minute you send it, it's gone.
Always ask for more information in writing and get a second opinion before changing your power of attorney, wills, trusts, or any of your personal financial information, the New York State Department of Financial Services advises.
If someone is trying to sell you a financial product, always check out that person's background, or his or her firm's background before doing business with that person. FINRA's BrokerCheck, the SEC's IAPD and your state's securities regulator are good tools for doing so.
Carefully vet any products being sold. It's important to look for unbiased, third-party information about any investments offered. Consciously seek information about the downside risk, and consider running these types of decisions by a trusted party unrelated to the deal.
Be aware of the red flags of investment fraud, such as promises of high returns and little or no risk; unregistered people looking to sell investments; points of concern in a financial professional's background; pressure to buy quickly; and free meals where you encounter a high pressured sales pitch. And stay up to date on scams targeting seniors.

If you suspect something, say something.  If you think that someone is trying to take advantage of you, speak up. Reporting the attempted crime or fraud helps law enforcement, regulators and government agencies put a stop to the fraud, prevent the victimization of more consumers and pursue the criminals.
To report suspected investment fraud, you can contact the FINRA Securities Helpline for Seniors at 844-57-HELPS (844-574-3577). If you believe you have been a victim of another type of scam, use these checklists from the FINRA Foundation and the National Center for Victims of Crime to help you report the incident to the right organizations.