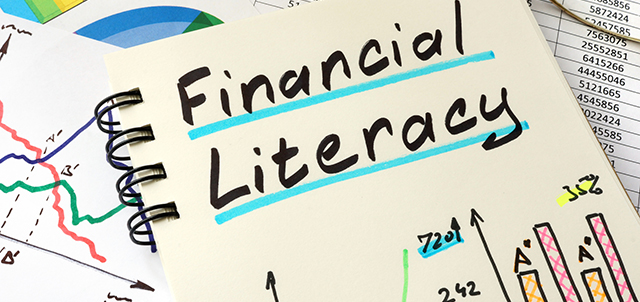 April is Financial Literacy Month! To mark the occasion, FINRA is highlighting actions you can take to boost financial capability—both your own and that of others you care about.
Financial Literacy Month, which has been recognized by U.S. legislators since 2004, is a collaborative initiative spearheaded today by the Jump$tart Coalition for Personal Financial Literacy. Throughout the month, Jump$tart and its partners and affiliates are holding events and activities around the country to raise awareness of the importance of financial education and promote financial literacy.
FINRA and the FINRA Investor Education Foundation offer many resources to support you and your loved ones along your financial journey. Whether you're looking to build your own base of financial knowledge or are seeking ways to help others, here are five steps to keep you moving in the right direction.
1. Boost Your Skills – FINRA's Smart Investing courses are interactive, easy-to-follow lessons to help you understand the basics of investing, with topics ranging from setting investment goals to diversification. If you're ready for more, explore in-depth content about types of investments, or search for Investor Insights on specific topics of interest to you.
2. Take Advantage of Tools – Whether you want to learn more about an investment professional or professional designation, calculate your retirement savings needs, or find out if you engage in behaviors that may make you vulnerable to investment fraud, our online tools and calculators can help you make informed financial decisions based on your own personal circumstances and financial needs. These free resources include search tools, calculators, games and more.
3. Educate a Child – Get inspiration from the FINRA Foundation's latest collaboration with the American Library Association (ALA), Thinking Money for All Kids: Diverse and Inclusive Reads to Teach Young People About Money. The guide provides program ideas, resources and tips to introduce young people to financial education. An included book list eschews stereotypes and embraces diversity in telling stories and sharing skills related to personal finance and financial capability for children. Additional resources are available for educators to help today's teens and young adults realize the importance of personal finance and the long-term effects of their financial decisions.
4. Support Financial Education in the Workplace – When it comes to financial wellness benefits, employers are recognizing that one size does not fit all. Check out how the FINRA Foundation, in partnership with United Way Worldwide and Catholic Charities USA, supports nonprofit organizations and employers in providing a community-based approach to Financial Wellness at Work. Available resources include an organizational readiness assessment, a program development roadmap, and a free online training program that provides practical instruction on how to design, implement and evaluate a program in your workplace and in your community—click, explore and share.
5. Protect Your Money – Learn to recognize common financial fraud tactics and take steps to reduce your risk. For instance, add a trusted contact to your brokerage account. This authorizes your investment firm to contact someone you trust in limited circumstances, such as if there is a concern about activity in your account and they have been unable to get in touch with you. Senior investors can also call FINRA's Securities Helpline for Seniors® (844-57-HELPS) to get assistance from FINRA or raise concerns about issues with brokerage accounts and investments.
Learn more and find additional resources at www.finra.org/investors.