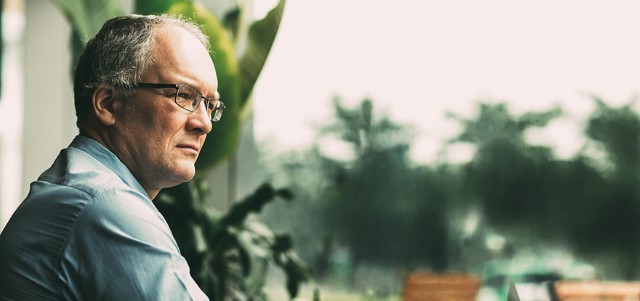 FINRA and other financial regulators work hard every day to protect investors from fraud, scams and misconduct by investment professionals. But at the end of the day, diligent and vigilant investors are their own best first line of defense.
A qualified registered financial professional can help you make sound investment decisions, assist with financial goal setting and keep you informed about how the economy and financial markets are affecting your investment portfolio. Most registered financial professionals are trustworthy individuals who act with integrity. Unfortunately, some are not. Use BrokerCheck to research anyone you're considering working with and keep an eye out for signs of misconduct throughout the course of these relationships.
Certain behaviors that FINRA has observed raise red flags and often warrant disciplinary action. Often, these red flags aren't too difficult to spot. Here are five behaviors that should have you asking questions.
1. Asking for a Personal Loan
FINRA rules prohibit registered financial professionals from borrowing money from their customers except in certain circumstances, such as if the customer is a family member.
While you might like your registered financial professional and have a desire to help out if asked, a loan, if not repaid, can increase your chance of financial harm. Unfortunately, such situations often come to FINRA's attention only after the individual has failed to repay the customer or an estate discovers the existence of a loan. These loan agreements often aren't documented in writing, making it more difficult to recoup losses if your registered financial professional doesn't fulfill the agreed-upon obligations.
In addition, registered financial professionals seeking personal loans will typically instruct investors to transfer funds from their brokerage account to their personal bank account before loaning the funds in an attempt to evade firm detection.
For example, FINRA fined and suspended one California-based registered financial professional who borrowed $78,000 from an elderly customer through five separate loans—in amounts ranging from $3,000 to $4,000—and used all of the funds for personal expenses. None of these loans had any payment terms, met any of the conditions set forth in the firm's policies, or complied with FINRA rules.
The registered financial professional concealed the loans from his firm by instructing the customer to wire the loan proceeds from one of her brokerage accounts to her personal checking account, which she held outside of the firm, and then to write a check payable to a member of his immediate family. On one occasion, he instructed the customer to wire money directly from her brokerage account to his mother-in-law—again to evade detection by his firm. After receiving a complaint from the customer's estate, the registered financial professional then repaid each of the five loans.
If your registered financial professional asks for a loan, check with the firm regarding their policy regarding such transactions. And, in general, if asked to move money from a brokerage account to a separate bank account in advance of another type of transaction, be very cautious.
2. Selling Promissory Notes
Be wary of any pitch for a promissory note. A promissory note is a form of debt that companies sometimes use to raise money. Bona fide notes are marketed almost exclusively to corporate and accredited investors. While they can be legitimate, high-risk investments, many promissory notes sold widely to individual, non-accredited investors are fraudulent.
In one notable case, FINRA expelled a Washington, D.C.-based financial firm and barred its CEO from the financial industry for the fraudulent sale of promissory notes. The firm and its CEO were ordered to pay $13.7 million in restitution to 59 investors, the majority of whom were current and former NFL and NBA players.
While the victims in this case were former NFL and NBA players, plenty of ordinary investors risk losing money to such investments, as well. In fact, there have been instances of registered financial professionals attempting to issue fraudulent promissory notes in exchange for personal loans.
3. Using Personal Email or Text Messages
Exercise caution if your registered financial professional begins communicating through channels such as texting or social media apps.
In order to monitor and enforce compliance with federal securities laws and FINRA rules, FINRA requires registered firms to make and preserve books and records related to their business. Required records include communications between registered financial professionals and their customers. FINRA also requires firms to have procedures for reviewing incoming and outgoing written communications with customers, including electronic communication like email and texts.
In general, FINRA and the Securities and Exchange Commission (SEC) rules don't prohibit the use of personal email accounts, text messaging or other electronic messaging applications—often called "off-channel" communications—as long as the firm monitors, captures and retains those records as required. Since maintaining outside records can be difficult, many firms have internal policies prohibiting or limiting the use of such communications. The SEC has taken a strong stance against firms' failure to maintain proper records of off-channel communications, including one enforcement action fining 11 firms a combined $289 million.
FINRA often finds that registered financial professionals who use personal email or other off-channel means of communication not compliant with firm policies do so to circumvent the firm's review for compliance with important investor protection rules and regulations. These off-channel messages might include exaggerated claims about returns, performance guarantees, pressure to decide quickly about an investment, or other content inconsistent with federal securities laws and FINRA rules.
Furthermore, if your registered financial professional isn't compliant with their firm's policy and the firm can't monitor their communications, it can't proactively identify concerning activities and, if needed, address any issues that might impact your investments.
4. Asking You to Transfer Funds to a Person or Entity Other Than the Firm
As a general rule, if you're investing through an account at a particular financial firm, you should make all deposits directly to the financial firm—and double check that you have the right firm name and deposit information.
If your registered financial professional pitches an investment that requires you to write a check to them or a third party, proceed with caution and verify with the firm that this is in fact its protocol. It could be a sign of fraud or that the financial firm doesn't approve or sanction the investment.
FINRA permanently bars registered financial professionals who it finds have instructed customers to write an investment check to a fraudulent account and then taken their money. One such individual convinced multiple customers to send him more than $1 million, purportedly to invest on their behalf. At the registered financial professional's request, many of the customers sent him checks made payable not to the brokerage firm but to another entity. He didn't disclose that he controlled the other entity and, instead of investing the money for the customers as promised, he took the money and used it for his own expenses.
5. Requesting to Become a Beneficiary
Even if you feel you've developed a close relationship with your registered financial professional, a request for you to name them as a beneficiary or to hold another position of trust is a red flag.
With limited exceptions, FINRA rules prohibit registered financial professionals from being named a beneficiary of a customer's estate or receiving a bequest from a customer's estate. Likewise, they cannot hold a position of trust such as executor, trustee, power of attorney or similar position for or on behalf of a customer unless certain conditions are satisfied.
Holding such a role could create potential conflicts of interest for the registered financial professional and could impact the investment recommendations they make to you.
If you suspect improper business conduct due to these or any other behaviors, contact the firm's compliance department, preferably in writing. Retain a copy of your letter and other related correspondence with the firm. If you don't receive a satisfactory response to your complaint from the firm, contact FINRA.
Remember, it's your money, and your registered financial professional works for you. You should never feel pressured by them or uncomfortable with their conduct.