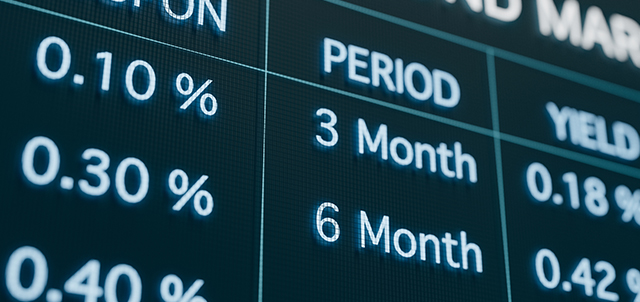 When securities are listed on a centralized exchange, such as the New York Stock Exchange or Nasdaq, transaction information such as price and trade history is readily available to investors through the exchange. But how can you get information about bonds and other fixed income securities that are not listed on a national securities exchange? Information about these securities, known as over-the-counter (OTC) debt securities, is provided by TRACE®—the Trade Reporting and Compliance Engine®.
TRACE is FINRA's fixed income market real-time price reporting and dissemination service. TRACE brings transparency to the fixed income market by making accurate, reliable and timely data available to the public. Access to real-time trade data can help you gauge the quality of the order execution you're receiving from your broker-dealer. The detailed trade information provided—including quantity, price and other data points—can help you evaluate whether you got a "fair" trade and price. Additionally, from a regulatory standpoint, such levels of transparency better enable regulators to monitor the market, pricing and execution quality.
About TRACE
Introduced in July 2002, TRACE consolidates transaction data for all eligible corporate bonds. As a result, retail and institutional investors and market professionals can access real-time public transaction information about OTC activity in corporate bonds reported to TRACE by FINRA members.
Beginning in March 2010, the TRACE program has been expanded several times, and today TRACE also requires the reporting of transactions in U.S. agency debentures, asset-backed securities (ABS) and mortgage-backed securities (MBS), which it disseminates to the public.
By providing this data, TRACE helps create a level playing field for all market participants. Ensuring equal access to reliable corporate, agency and structured products bond information enhances the integrity of the market.
U.S. Treasury securities, which represent the latest expansion of the program, are also reported to TRACE though currently aren't publicly available. Visit Treasury Direct for treasuries and U.S. savings bond information.
A Look at the Data
TRACE collects and disseminates the time of execution, price, yield and sales volume data for eligible fixed income securities. All FINRA-regulated firms must report transactions in TRACE-eligible securities within 15 minutes for corporate and agency bonds; however, in practice, over 80 percent of all corporate and agency transactions are available within five minutes.
This real-time data is disseminated by FINRA at Fixed Income Data as soon as it's received by TRACE. You can search here by product category for information about specific fixed income securities and view trade activity to help you compare and evaluate which investments are right for you. You can also find aggregate (or summary) data on fixed income markets; this data is updated daily, monthly or yearly depending on the report.
In addition, TRACE data is available in subscription form to market professionals, academics and media outlets.
Publicly available TRACE data can provide you with helpful insight, but you shouldn't make investment or other financial decisions solely on the basis of this data. As with all investments, fixed income securities come with some degree of risk. However, they can also be a valuable component within a diverse portfolio. Consider talking with a financial professional to determine whether these products are right for you.
Learn more about bonds and other investment products.