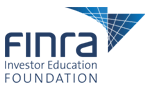 FINRA Foundation Announces New Appointments to Board of Directors
Foundation Unveils New Website for Mobile Optimization and Enhanced User Experience
WASHINGTON — The FINRA Investor Education Foundation (FINRA Foundation) today announced the appointment of three new members to its Board of Directors:
Mari J. Buechner, President and Chief Executive Officer, Coordinated Capital Securities, Inc.;
Laura Fisher, Senior Vice President, VOX Global; and
John W. Thiel, former Vice Chairman of Global Wealth and Investment Management, Bank of America.
"We are delighted to welcome Mari, Laura and John to our Board," said FINRA Foundation President Gerri Walsh. "They are enormously talented executives with a diversity of skills, expertise and perspectives to contribute."
"Within their organizations, each has a proven track record of innovation, leadership and vision. Their perspectives will help the Foundation further advance its mission and to shape its agenda as one of the world's leading investor education foundations," Walsh added.
Buechner brings more than 20 years of securities industry experience, including comprehensive executive management expertise in compliance, finance, marketing, operations, service and technology. In 2008, Buechner was elected to serve on the FINRA Board of Governors and is a past member of FINRA's Small Firm Advisory Board and the FINRA District 8 Committee. Buechner currently serves on the FINRA Membership Committee and volunteers her time to work on various ad hoc committees and educational programs.
Fisher has 16 years of strategic communications experience, with specific expertise in financial services, media relations and issue advocacy. She has led media campaigns to help influence legislative and regulatory issues, served as Executive Director of a financial services nonprofit and directed national financial education campaigns. As a senior member of the financial services team at VOX Global, Fisher advises government, nonprofit and Fortune 500 clients in working with the media, engaging key influencers and managing regulatory risk.
As the former Vice Chairman of Global Wealth & Investment Management (GWIM) at Bank of America, Thiel served as an advisor to the head of GWIM, as well as the Bank of America and GWIM management teams. Prior to this position, Thiel was head of Merrill Lynch Wealth Management from April 2001 through December 2016. He was a member of the Board of Directors of Merrill Lynch, Pierce, Fenner & Smith Incorporated and served on FINRA's board as an industry governor from 2015 through 2017.
Each will serve a three-year term. The full slate of directors and officers is available on the Foundation's website.
In addition to the new Board appointments, the FINRA Foundation has unveiled an entirely new website, featuring an easy-to-navigate, contemporary design that is fully mobile-friendly for viewing on any device. A new "Thinking Money" feature on the homepage displays an ever-growing array of key statistics and metrics from the FINRA Foundation's National Financial Capability Study and provides links to consumer-oriented financial tools and resources.
About the FINRA Foundation
The FINRA Foundation supports innovative research and educational projects that give underserved Americans the knowledge, skills and tools to make sound financial decisions throughout life. For more information about FINRA Foundation initiatives, visit finrafoundation.org.
About FINRA
FINRA is dedicated to investor protection and market integrity. It regulates one critical part of the securities industry – brokerage firms doing business with the public in the United States. FINRA, overseen by the SEC, writes rules, examines for and enforces compliance with FINRA rules and federal securities laws, registers broker-dealer personnel and offers them education and training, and informs the investing public. In addition, FINRA provides surveillance and other regulatory services for equities and options markets, as well as trade reporting and other industry utilities. FINRA also administers a dispute resolution forum for investors and brokerage firms and their registered employees. For more information, visit www.finra.org.