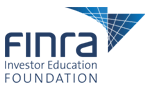 Military Spouses Receive Fellowships to Conduct Financial Counseling
WASHINGTON — Fifty military spouses living in the United States and abroad will have an opportunity to earn the Accredited Financial Counselor® (AFC®) designation to offer one-on-one financial and group counseling and education to service members and their families.
The FINRA Foundation Military Spouse Fellowship program, first launched in 2006, is a collaborative partnership administered by the Association for Financial Counseling and Planning Education® (AFCPE®), the FINRA Investor Education Foundation and the National Military Family Association (NMFA).
"Military personnel and their families face unique financial challenges complicated by frequent moves and deployments. Un- or underemployment among military spouses is common. This fellowship program helps military spouses achieve career goals and aspirations by enhancing job-related marketability. The return on this investment helps increase the financial capability of military families who receive the knowledge and tools they need to make prudent saving and investing decisions," said Gerri Walsh, President of the FINRA Foundation, the largest foundation in the United States dedicated to educating and protecting investors. "It is important to nurture a sound personal financial readiness culture that supports budgeting and regular saving, the creation of an emergency fund, retirement planning and investing. Unexpected financial stressors can negatively impact a service member's work and career  ̶  as financial readiness is closely tied to military readiness."
Following completion of the program, Fellows are certified to support the military community as financial counselors at family readiness and support centers, credit counseling and tax centers, military relief societies and credit unions throughout the U.S. and internationally. Fellows undergo rigorous training, coursework and experiential hours to gain hands-on experience, all at no cost to the Fellows.
"We are proud to welcome the 2018 class of FINRA Foundation Military Spouse Fellows! The class of 2018 joins an incredible community of professionals who are passionate about helping military service members, families and veterans navigate financial setbacks and build a strong financial foundation to achieve lasting financial well-being. The AFC program is designed to optimize each Fellow's potential for success," said Rebecca Wiggins, AFCPE Executive Director. "We are proud to support our incoming class through instructional webinars, self-scheduled exams, a strong professional network, and flexible practicum opportunities. Upon completion of the program, Fellows have a nationally-recognized credential that provides a flexible career and allows them to create lasting impact in people's lives."
Many military employers, such as credit unions, financial aid offices and community service centers, need well-trained financial counselors to meet the increasing demand for financial counseling services—from budgeting and credit management to financially preparing families for Permanent Change of Station moves and deployments. Using the AFC training, military spouses can apply their own experiences and help more military families while building a rewarding career that is flexible and can conform to the demands of the military family lifestyle.
"No one understands the financial challenges of being a mobile military family quite like a military spouse," NMFA Executive Director Joyce Wessel Raezer said. "The FINRA Foundation Military Spouse Fellowship gives the spouses of our brave men and women in uniform a meaningful, portable career that creates financial stability for their family. The FINRA Foundation Fellows have the boots-on-the-ground perspective to provide encouragement and use the skills they've learned to help other military families build a brighter financial future."
There are more than 1.3 million men and women on active duty and nearly 800,000 reserve forces, according to the U.S. Department of Defense.
The 50 Fellows are spouses of currently serving, or retired, service members in the Army, Air Force, Navy, Marine Corps, Coast Guard and National Guard. They were selected from a competitive pool of applicants and will immediately begin their training in military communities worldwide. The 2018 class of spouse Fellows includes 12 spouses who are stationed overseas.
Recipients of the FINRA Foundation Military Spouse Fellowship commit to completing the courses of study and working in the financial counseling field serving their communities. Since its inception, the program has awarded more than 1,536 fellowships to military spouses. While working toward the AFC credential, Fellows have provided financial counseling and education to more than 185,000 service members and spent more than 464,000 hours helping military families reach their financial goals in the United States and around the world.
The program is open to spouses of active-duty or retired Army, Navy, Air Force, Marine Corps, Coast Guard, and Army or Air National Guard or reserve component service members, as well as to spouses of U.S. Public Health Service Commissioned Corps and National Oceanic and Atmospheric Administration professionals. Full biographies of selected accredited spouse fellows are available at https://www.saveandinvest.org/military-spouse-fellowship-program/profiles.
About the FINRA Investor Education Foundation
The FINRA Investor Education Foundation supports innovative research and educational projects that empower underserved Americans with the knowledge, skills and tools to make sound financial decisions throughout life. In 2006, the Foundation launched a multifaceted program to expand the saving and investing knowledge of military service members and their spouses, including a free, unbiased resource, www.saveandinvest.org/military. A proud supporter of the uniformed services' financial readiness mission, the Foundation also presents financial education forums at military installations worldwide. For more information about FINRA Foundation initiatives, visit finrafoundation.org.
About AFCPE®
AFCPE®, the Association for Financial Counseling and Planning Education®, ensures the highest integrity of the financial counseling profession by certifying, connecting, and supporting diverse professionals. Our comprehensive certification programs represent the gold standard for financial counseling, coaching and education, including the AFC® (Accredited Financial Counselor®) and FFC® (Financial Fitness Coach) certifications. The AFC certification is accredited by NCCA and nationally recognized by both the CFPB and DoD. AFCPE supports their professionals by providing career advancement and professional development opportunities, including exceptional financial education trainings, the Journal for Financial Counseling & Planning and Annual AFCPE Research & Training Symposium. Visit www.afcpe.org for more information.
About The National Military Family Association
The National Military Family Association is the leading nonprofit dedicated to serving the families who stand behind the uniform. Since 1969, NMFA has worked to strengthen and protect millions of families through its advocacy and programs. They provide spouse scholarships, camps for military kids, and retreats for families reconnecting after deployment and for the families of the wounded, ill, or injured. NMFA serves the families of the currently serving, veteran retired, wounded or fallen members of the Army, Navy, Marine Corps, Air Force, Coast Guard, and Commissioned Corps of the USPHS and NOAA. To get involved or to learn more, visit www.MilitaryFamily.org.
The 2018 Fellows represent the following military installations (or nearest military installation if retired):
Scott AFB, IL
Creech AFB, NV
USCG Air Station Clearwater, FL
MCAS New River, NC
Commander Fleet Activities Sasebo - NBU(7), JA
Los Angeles AFB, CA
Eglin AFB, FL
Pentagon, VA
Keesler AFB, MS
Walter Reed Bethesda, MD
Fort Meade MD
USAG Yongsan, SK
Fort Rucker, AL
Fort Carson, CO
Robins Air Force Base, GA
725TH AMS ROTA SPAIN
NMC Portsmouth, VA
Davis Monthan AFB, AZ
Fort Campbell, KY
USARLC Gaithersburg, MD
Naval Air Station Sigonella, IT
USCG Sector Charleston, SC
CFAS Sasebo, JA
Baumholder, GE
Misawa AB, JA
JBSA Sam Houston, TX
Smith Barracks at Baumholder, GE
Pentagon, VA
Fort Campbell, KY
Fleet Activities Yokosuka, JA
Fort Eustis, VA
Landstuhl, Germany
Little Rock Air Force Base, AR
Warfield ANG Base, MD
MCAGCC Twentynine Palms, CA
Kleine Brogel Air Base, Belgium
Hill AFB, UT
Kings Bay Submarine Base, GA
Randolph AFB, TX
Fort Jackson, SC
Fort Bliss, TX
US Naval Base, Naples, IT
Fairchild AFB, WA
Camp Lejeune, NC
Fairchild AFB, WA
JBSA Fort Sam Houston, TX
Osan Air Base, SK
NCBC Gulfport, MS
Naval Station North Island, CA
Defense Supply Ctr, Richmond, VA