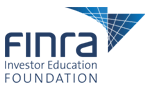 FINRA Foundation and ALA Announce 50 Public Libraries to Host Thinking Money for Kids Traveling Exhibition
WASHINGTON, D.C. – To kickoff April as Financial Literacy Month, the FINRA Investor Education Foundation (FINRA Foundation) and the American Library Association (ALA) today announced the selection of 50 U.S. public libraries to be part of a national tour of the traveling exhibition, Thinking Money for Kids.
Thinking Money for Kids is a new financial literacy experience for children ages 7 to 11, as well as their parents, caregivers and educators. The interactive exhibit will help children understand what money is, its function in society, money choices, and money values, such as fairness, responsibility and charitableness. The initiative was inspired by the success of the popular, Thinking Money, a traveling financial literacy exhibit targeting tweens and teens, launched in 2016.
The new exhibit will travel from August 2019 through July 2021. The participating public libraries, selected through a competitive, peer-reviewed application process, represent a range of community sizes in 33 states. View the list of selected sites.
In addition to the 1,000-square-foot traveling exhibition for a six-week loan, the selected libraries will also receive $1,000 to hold public events related to the exhibit; expenses paid for one staff member to attend a Thinking Money for Kids orientation workshop held during the 2019 ALA Annual Conference in Washington, D.C.; and programming resources and support.
Participating libraries are required to hold a minimum of four public programs related to the personal finance themes explored in the exhibition and fulfill other marketing and evaluation requirements.
"Since 2007, the FINRA Foundation and the American Library Association have helped more than 1,000 public libraries meet the financial education needs of library patrons in communities across the country," said Gerri Walsh, President of the FINRA Foundation. "As children become adults, our research shows that the higher their financial literacy levels, the more likely they are to plan for retirement, have an emergency fund and avoid expensive credit card behaviors."
Thinking Money for Kids is administered by ALA's Public Programs Office. To learn about future Public Programs Office grant and exhibit offerings, sign up for ALA's Programming Librarian e-newsletter.
ALA and the FINRA Foundation have partnered since 2007 on Smart investing@your library, a program that supports library efforts to provide patrons with effective, unbiased educational resources about personal finance and investing.
About the FINRA Investor Education Foundation
The FINRA Foundation supports innovative research and educational projects that give underserved Americans the knowledge, skills and tools to make sound financial decisions throughout life. For more information about FINRA Foundation initiatives, visit www.finrafoundation.org/.
About the American Library Association
The American Library Association (ALA) is the foremost national organization providing resources to inspire library and information professionals to transform their communities through essential programs and services. For more than 140 years, the ALA has been the trusted voice for academic, public, school, government and special libraries, advocating for the profession and the library's role in enhancing learning and ensuring access to information for all. For more information, visit ala.org.