FINRA Executive Vice President for Regulatory Policy and Legal Compliance Officer Tom Selman Announces Retirement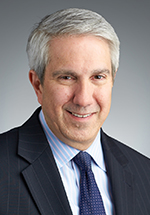 WASHINGTON—FINRA announced today that Tom Selman, Executive Vice President for Regulatory Policy and Legal Compliance Officer, is retiring after 24 years at the organization. 
Selman, who joined in the organization in 1996, oversees a wide range of programs, including Corporate Financing, Advertising Regulation, the Office of Financial Innovation, the Office of Disciplinary Affairs and the Criminal Prosecution Assistance Group. Over the course of his career at FINRA, Selman modernized FINRA's advertising regulation and corporate financing programs, led the adoption of a regime to oversee the private placement market and spearheaded development of the Office of Financial Innovation. 
Selman's last day in the office is Jan. 31.
"On behalf of our entire executive leadership team, I thank Tom for his dedication and valuable contributions during his more than two-decade career at FINRA," said Robert Cook, FINRA's President and CEO. "Tom's legal expertise and in-depth understanding of the regulatory environment have played a significant role in ensuring that FINRA brings an effective, efficient and innovative approach to advancing our mission of market integrity and investor protection. I wish him all the best in his retirement."
Robert Colby, FINRA's Executive Vice President and Chief Legal Officer, said, "Tom's expertise and leadership have benefited FINRA for more than two decades and his contributions will be sorely missed. Tom is widely respected for his in-depth knowledge of the securities industry, particularly financial professionals' relationships with their customers, complex securities and fintech innovation. His creativity and insightful analysis have distinguished our regulatory efforts."
"I am grateful to have spent nearly 25 years with FINRA, and I am deeply honored to have had the opportunity to serve in a leadership role for an organization that so successfully protects public investors," Selman said. "I am proud of what my FINRA colleagues and I have accomplished over two decades of regulatory leadership." 
About FINRA FINRA is a not-for-profit organization dedicated to investor protection and market integrity. It regulates one critical part of the securities industry—brokerage firms doing business with the public in the United States. FINRA, overseen by the SEC, writes rules, examines for and enforces compliance with FINRA rules and federal securities laws, registers broker-dealer personnel and offers them education and training, and informs the investing public. In addition, FINRA provides surveillance and other regulatory services for equities and options markets, as well as trade reporting and other industry utilities. FINRA also administers a dispute resolution forum for investors and brokerage firms and their registered employees. For more information, visit www.finra.org.