Alternative Investments Held in Individual Retirement Accounts (IRAs)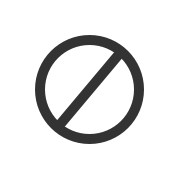 FINRA has identified instances in which firms that carry customers' alternative investment assets held in IRAs failed to apply the requirements of financial and operational rules applicable to those assets.20
Failure to Establish Possession or Control as Required by SEA Rule 15c3-3 (referred to as the SEC's "Customer Protection Rule") – In some instances, firms that maintained custody of customers' alternative investment assets held in IRAs did not satisfy the requirements for establishing possession or control as per the SEC's Customer Protection Rule and the interpretations thereunder. This problem was observed in instances when firms sold alternative investment assets to customers through their own platform, and also when firms accommodated customers and provided custody for such assets that customers obtained elsewhere, but erroneously concluded they had not taken on custodial responsibilities.
Incorrect Account Statements – FINRA also observed instances where a firm maintained custody of customers' alternative investment assets held in IRAs, but incorrectly reflected customer positions on the customer account statements as assets that were not in the custody of the firm.
Inaccurate Net Capital and Reserve Formula Computations – Some firms prepared inaccurate net capital and reserve formula computations pursuant to SEC rules with respect to alternative investment assets they carried. This issue occurred when firms failed to perform required quarterly verifications of customers' alternative investment account positions and consequently could not factor reconciliation differences into those calculations.
End Notes
20 "Alternative investments" as used here refers to such products as, among other things, hedge funds, private equity funds, managed future funds, limited partnerships and non-traded Real Estate Investment Trusts (REITs).