New CRD Entitlement
As FINRA transforms CRD, new CRD features will be released incrementally to organizations that currently use Web CRD (now referred to as "classic CRD"). A new family of privileges called "My CRD" will control this new CRD functionality, and FINRA will communicate in the future if additional systematic entitlements are planned.
New CRD features will be added alongside classic CRD allowing entitled users to experience the benefits of the new system while still having the combined full functionality of both systems to complete their work. Keep in mind that during this development phase, new CRD features interact with classic CRD. If users do not have the necessary classic CRD privileges for an activity or link they select in the new CRD system, an Access Denied message will display.
We will update this page as enhancements are made to CRD that affect entitlements for firms and individuals.
Entitlements Available June 30, 2018
(Currently limited to broker-dealer firms)
On Saturday, June 30, 2018, FINRA will add the following application privileges to the FINRA Entitlement Program:
My CRD (the parent privilege for the new CRD system),
Activities
Reports

Administrators can find the My CRD family of privileges at the bottom of the current application entitlement list in the Account Management system.
See the screenshot below for a description of each new CRD feature and their required entitlement privilege(s). The features are also explained in detail in the New CRD Reference Guide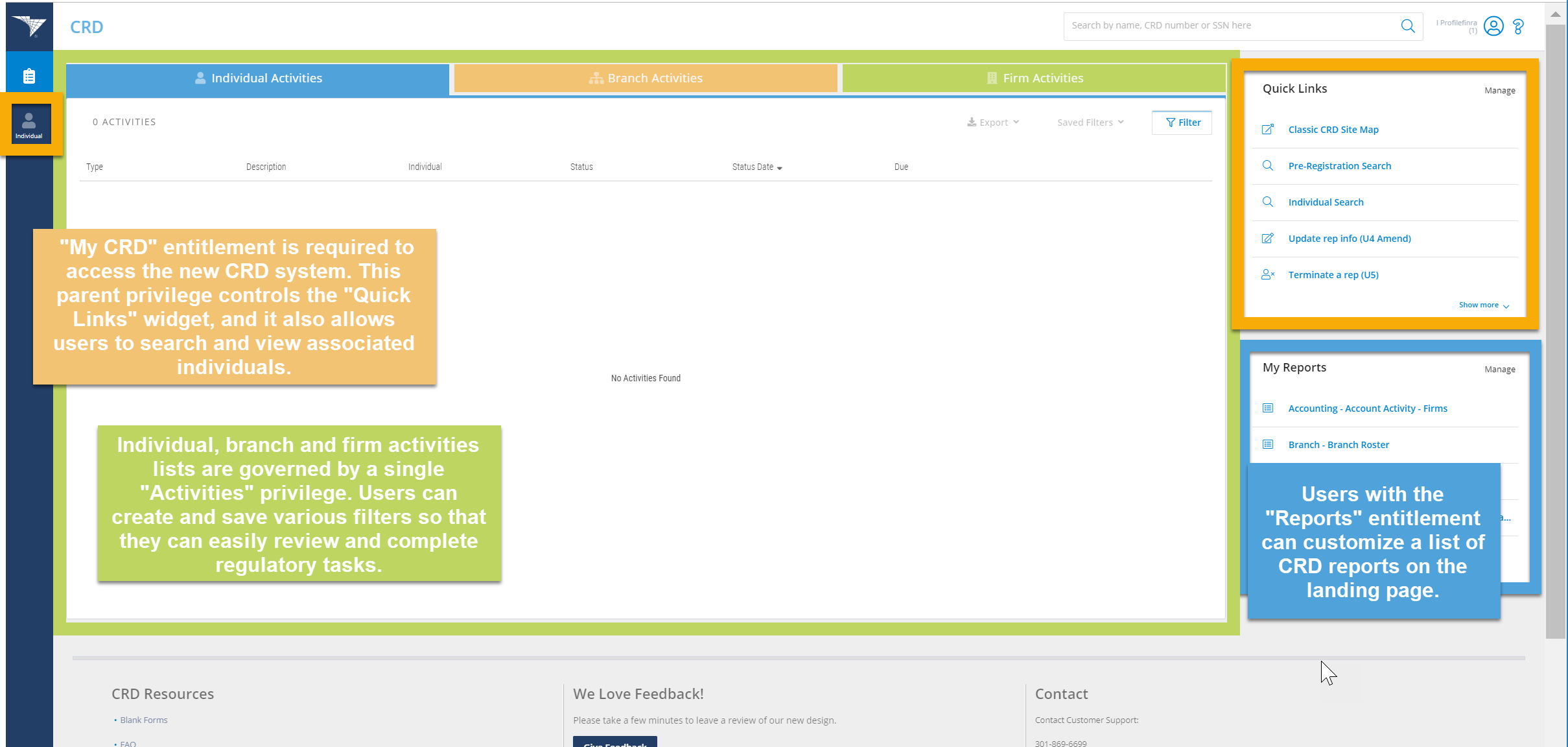 Systematic Entitlement
Users and administrators who possess entitlements for both Organization and Individual classic CRD "Firm Queues" privileges highlighted in the screenshot below will be systematically entitled on June 30 to the new CRD privileges.
After the June 30 release, entitled SAAs and CRD administrators will be able to grant or remove access to these new system privileges as appropriate for their users. Please see the FINRA Entitlement Reference Guide for complete instructions about managing account access.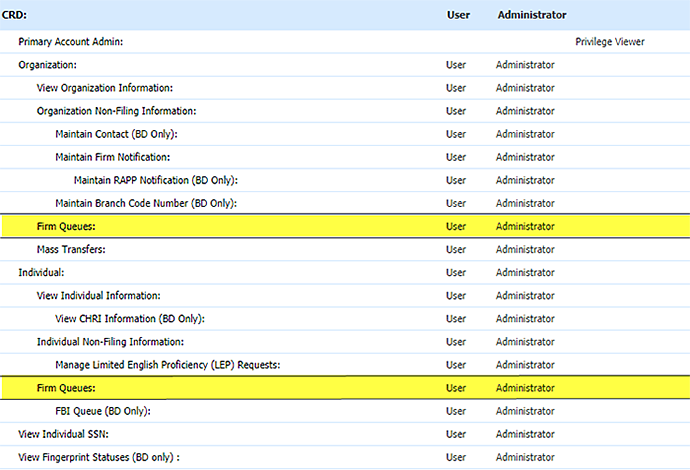 Questions? Send us an email or call (301) 869-6699