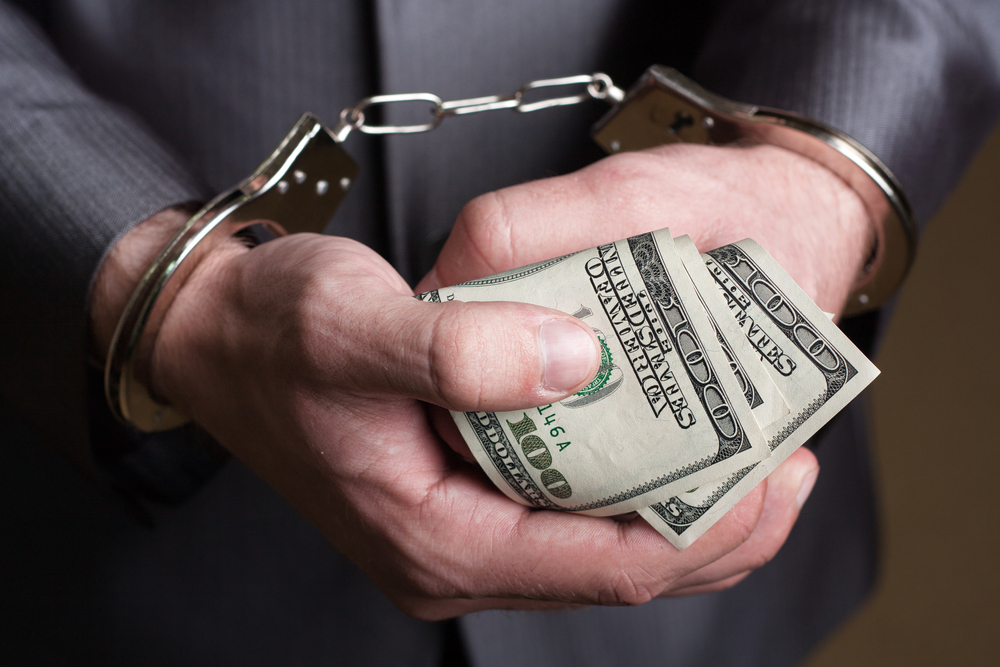 If So, Here's What You Should Do.
You've just realized that someone has sold you a bogus investment. Not only are you dealing with the aftermath of financial loss, but you're also experiencing a range of emotions such as anger, fear and frustration.
Investment fraud can be devastating. And while full financial recovery could prove difficult, you can improve your chances by reporting the crime as quickly as possible—no matter how small your loss. After all, law enforcement, regulators and government agencies can't catch a criminal if they don't know a crime occurred.
Recovering from fraud can be a long process, since it's about more than lost money. It's also about protecting your financial future and finding ways to recover emotionally from the crime. To get you started, here are some steps that can help you reclaim power from the fraudsters and move forward.
1. Create a Fraud File
Collect all of the documentation you have about the fraud in one file and keep it in a secure location. At a minimum, the file should include the following:
The alleged perpetrator's name, contact information and any regulatory registration numbers.
A timeline of events, which could span many years. It's important to write down the timing and any details so that can you can remember exactly what happened. This information will be helpful if you contact law enforcement and regulators about the fraud.
Your most recent credit report from all three credit reporting companies. Each year, you can get free credit reports from Experian, Equifax and TransUnion by going to AnnualCreditReport.com or calling (877) 322-8228.
Any evidence of the fraud or deception, such as brokerage statements, email correspondence or logs of phone conversations.
A police report, if any.
2. Know Your Rights
You have victim rights under federal law and, in some cases, state law. Federal victim rights include being "treated with fairness and respect for your dignity and privacy," and to be "reasonably protected from the accused offender." You can find the full list of federal victim rights, as well as other laws that affect your rights, on the U.S. Department of Justice's website.
To find out what victim rights you have under your state's law, contact your state's attorney general.
And you may find it helpful to review the North American Securities Administrators Association's Investor Bill of Rights. They include having the right to "ask for and receive information from a firm about the work history and background of the person handling your account" and "understand the terms and conditions of transactions you undertake."
3. Report to Regulators
Reporting the fraud to the national, federal and state regulatory organizations that oversee investment products and professionals may help you and could help others avoid a similar fraud. You can turn to any of the agencies below. If you aren't quite sure you've got the right one, don't worry, they regularly route tips and cases of suspected fraud to the right group:
4. Report to Law Enforcement
You shouldn't just report the crime to regulators. You'll also want to reach out to law enforcement to help ensure that the responsible parties are investigated, which may help prevent damage to others. You can contact any local law enforcement office to file a police report. You can also contact your local district attorney's office and your state attorney general's consumer protection unit or prosecution unit to report the fraud.
The FBI also offers an easy way to submit a tip online. If the fraud occurred through the Web, you might also want to consider reporting it to the Internet Crime Complaint Center, a partnership between the FBI and the National White Collar Crime Center.
5. Consider Civil Remedies
It's common for fraudsters to dispose of your money immediately after taking it, so you may never get it all back. However, you may be able to recoup some of your lost assets through a civil lawsuit, arbitration or mediation.
Depending on your case, a civil suit may be your best bet for recovering lost assets. Civil attorneys with experience working on financial fraud cases can counsel you on which remedies are available. You should know, however, that civil lawsuits can take time and cost money. And even if you win, it can still be difficult to collect on a judgment, especially if money or other assets have disappeared.
Arbitration and mediation are two alternatives to going to court. Depending on whether your account opening agreement contains a pre-dispute arbitration clause (and virtually all do), you might be required to arbitrate any claims against the firm or a broker. Arbitration is a formal alternative to litigation, and can be faster, cheaper and less complex. With arbitration, two or more parties choose a panel of one to three neutral third-parties, called arbitrators, to resolve their dispute. The panel's decision, called an "award," is final and binding.
Contact the National Crime Victim Bar Association for referrals to attorneys who work on behalf of crime victims, and the Public Investors Arbitration Bar Association for attorneys who represent injured investors. Some attorneys may offer you an initial consultation at no cost or obligation.
Mediation is an informal process where a trained, impartial mediator facilitates negotiations between disputing parties. The mediator helps the parties find a mutually acceptable solution. You can find more information about arbitration and mediation on FINRA's website.
6. Follow Up
After 30 days or so, review the steps you've taken and follow up with any regulators or law enforcement agencies you've contacted. Don't forget that recovering from financial fraud can be a long, hard process. Not only are you dealing with the lost money or assets, but you're also contending with the emotional costs of fraud. It's not uncommon for people to blame themselves for the fraud or feel embarrassed by it.
But you're not alone: Tens of billions of dollars are lost to financial fraud each year. If you'd like to find crime victim assistance organizations in your area, including support groups, check out the National Center for Victims of Crime's Connect Directory.
You can learn more about these fraud recovery steps, and how to prevent financial fraud, at the FINRA Investor Education Foundation's website SaveAndInvest.org.