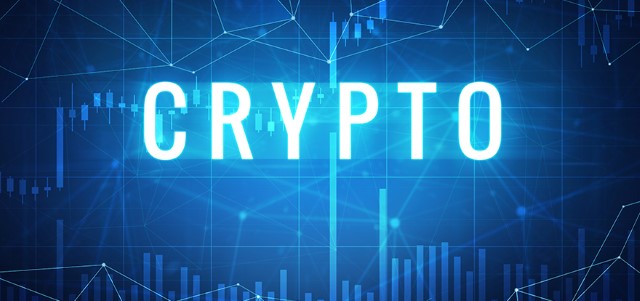 This article is part of a series on the emerging world of digital assets. Additional articles explore Initial Coin Offerings, digital tokens, the virtual currency regulatory landscape and tips to avoid fraud and scams in this area.
Sometimes a succinct warning is better than a long explanation. If you are thinking about investing in the stock of companies that tout the potential of high returns associated with cryptocurrency-related—use caution. Do your research, and only invest money you can afford to lose.
Don't be fooled by
unrealistic predictions
of returns and claims
made through press
releases, spam email,
telemarketing calls
or those posted online
or in social media threads.
In an emerging sector like crypto, it is not unusual to see both legitimate start-ups and not-so-legitimate players emerge. And with the latter category, these new companies or their promoters have been known to make glorified claims about new cryptocurrency-related products, services and other connections—including activities related to blockchain technologies and Initial Coin Offerings—in an effort to raise the market price of their shares. And even when legitimate companies begin to emerge within a hot, new sector, fraudsters almost always await the unwary, mimicking the most successful business models as a ruse to steal investors' money. They exploit the news to launch their latest frauds du jour without the business fundamentals and transparent financial reporting to back up such claims.
Don't be fooled by unrealistic predictions of returns and claims made through press releases, spam email, and telemarketing calls or those posted online or in social media threads. These actions may be signs of a classic "pump and dump" stock fraud. To learn more, check out this Anatomy of a Pump and Dump infographic.
Follow These Tips
If you are contemplating a crypto-related stock investment, here are six tips to help you steer clear of scams:
Do not say "yes" to cryptocurrency stock purchases from an aggressive cold caller, even if the claims sound plausible, particularly if the recommended stocks are very low-priced. Don't feel guilty about hanging up. Not answering at all, or putting down the phone, are generally the best and safest responses to a cold caller or anyone aggressively pitching low-priced stocks or other investment opportunities.
Be suspicious of anyone who makes guarantees that an investment will perform a certain way, or makes pushy sales pitches that encourage you to "act now."
Use FINRA BrokerCheck® to the check registration status of, and for additional information about, the people and firms who tout these opportunities.
Check the SEC's EDGAR database to find out whether a company files with the SEC. If so, read the reports and verify any information you have heard about the company. But remember, the fact that a company has registered its securities or files reports with the SEC doesn't mean that the company will be a good investment in general—or the right investment for you.
Be wary of stocks with huge spikes in price: this could signal potential manipulation or fraud.
Know where the stock trades, and pay attention to any cautions associated with the stock. Most stock pump-and-dump schemes tend to be quoted on an over-the-counter (OTC) quotation platform like the OTC Markets, which provides icons to warn investors of concerns associated with a given company. These include a stop sign to indicate the company cannot or will not provide important information to regulators, exchanges or the OTC Markets—and also a skull and crossbones to warn that the security, company or a person who controls the company might be involved in a spam campaign, questionable marketing, regulatory action or more.
Subscribe to FINRA's Investor Insights newsletter for more information about saving and investing.