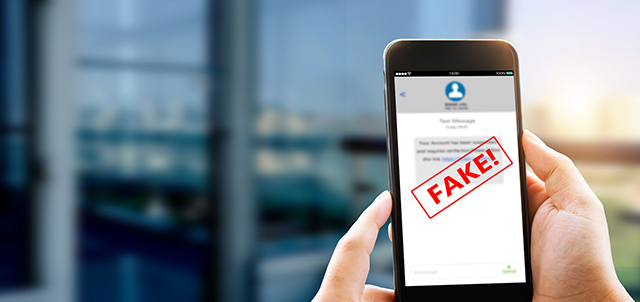 While FINRA will never ask you for money, there are scammers who might try to convince you otherwise. These financial fraudsters are posing as regulators, requesting fees to transfer funds or offering bogus investment "guarantees" that will serve only to separate you from your savings.
Communications from these fraudsters can be compelling, but don't take the bait. Neither FINRA, nor any of its employees, will ever provide a guarantee on an investment or offer to facilitate your participation in any sort of money-making scheme.
What Do Imposter Scams Look Like?
Fraudsters who impersonate FINRA or a current or former employee can look surprisingly real, sometimes going so far as to pose as the CEO or other senior executives. Correspondence might seem authentic, often including the regulator's name and logo and attachments of official-looking documents or supporting materials, which may even contain "signatures" from nonexistent regulators. These swindlers rely on the false sense of legitimacy they've created in order to request funds or suggest that FINRA provides guarantees related to an investment pitch that is, in reality, an advance-fee scam.
A common advance-fee scam seeks to entice you to send money to cover administrative or regulatory charges associated with an alleged transfer of funds or a buyback of shares of stock that are currently virtually worthless or underperforming. Once you send money, you never see it again—or any of the money promised.
Some advance-fee imposter scams instill fear that severe penalties will be assessed if "owed" balances are not paid, with fraudsters claiming to be representatives from the Internal Revenue Service (IRS), Social Security Administration (SSA) or another government agency. Still others pitch unexpected inheritances from unknown relatives, which, the fraudsters claim, will be transferred once you pay the taxes. These inheritance funds don't, in fact, exist.
A Key Tactic: An Onslaught of Personalized Communication
Through repeated communications by phone, email or social media channels, con artists might attempt to build a personal relationship with you. These communications can be elaborate, including detailed requests and fake seals and other phony information.
The fraudster will likely continue to keep in touch—and can be relentless in their communications—until you send money. At that point, the scammer might ask for additional funds, or simply disappear.
Avoid Being Scammed
The best way to avoid losing money in advance-fee, phishing or other types of scams is simply to hang up or not respond to calls or online messages that arrive out of the blue. This is easier said than done, since correspondence can be well crafted, and the criminals are highly skilled at delivering their fraudulent pitches.
Always be on the lookout for the red flags of fraud, and remember that regulators, their officers and employees do not offer investment guarantees.
If you are suspicious about an offer, or think the claims you are receiving might be exaggerated or misleading, contact FINRA or another regulator before you send any money.