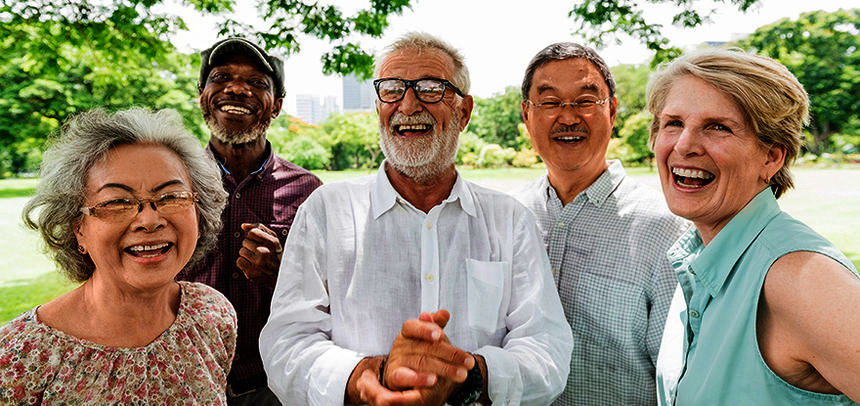 Senior Citizen's Day, which is August 21, gives us the opportunity to pay tribute to the many contributions seniors make to their communities—and to bring awareness to issues of particular importance to America's older citizens.
Investors can obtain information
about, and the disciplinary record
of, any FINRA-registered broker
or brokerage firm by using FINRA's
free, online BrokerCheck tool.
One of those issues is investor protection. Here are four helpful resources from FINRA that seniors can use every day of the year.
1. FINRA Securities Helpline for Seniors®. Since inception in 2015, the Helpline has fielded more than 10,000 calls from all 50 states, the District of Columbia and Puerto Rico. This toll-free number provides older investors with a place to get assistance from FINRA staff related to concerns they have with their brokerage accounts and investments. Seniors may have unique needs that elevate the need for expedited attention with securities brokerage concerns, including lack of outside income, potential health complications and diminished mental capacity.
Senior investors can call the Helpline at 844-57-HELPS or 844-574-3577 from 9 a.m. – 5 p.m. ET, Monday through Friday.
2. FINRA BrokerCheck. FINRA oversees the people and firms that sell stocks, bonds, mutual funds and other securities. Investors can obtain information about, and the disciplinary record of, any FINRA-registered broker or brokerage firm by using FINRA's free, online BrokerCheck tool. In 2016, members of the public used this service to conduct 111 million reviews of broker or firm records.
Investors can access BrokerCheck at www.finra.org/brokercheck or by calling (800) 289-9999. Simply type in your current or prospective brokerage firm, or your current or prospective broker's name to see employment history, certifications and licenses—as well as regulatory actions, violations or complaints you might want to know about.
3. Fighting Fraud. Even if you've never been subjected to an investment fraudster's sales pitch, you probably know someone who has. Fraudsters tend to go "where the money is"—and that often means targeting older Americans who are nearing or already in retirement.
Financial fraudsters tend to go after people who are college-educated, optimistic and self-reliant. They also target those with higher incomes and financial knowledge, and who have had a recent health or financial change. FINRA's Fighting Fraud resources explain strategies to help you recognize and avoid a con artist's pitches.
If you get a cold call to buy an investment, do not say "yes" to purchases, even if the claims sound plausible. The best fraud pitches are designed to sound believable, and counter every possible doubt or opposition. Don't feel guilty about hanging up. Not answering at all, or putting down the phone, are generally the best and safest responses to a cold caller or anyone aggressively pitching low-priced stocks or other investment opportunities.
And while there's no clear way to know if an investment you've been offered is too good to be true, in just four questions our Scam Meter can help you tell if it might be a scam.
4. Protecting Identity. Identity theft is a crime that involves the illegal access and use of an individual's personal and/or financial information. Identity theft can result in financial loss and seriously damage a victim's credit history, requiring substantial effort to repair.
There are several things you can do to protect yourself. While brokerage firms are required to maintain policies and procedures that address the protection of customer information and records, you can protect your personal financial information by, among other things, using strong passwords and PINs for your financial accounts, maintaining your computer security and using your own computer when accessing your accounts.
Other actions you can take to safeguard your information include using wireless connections wisely, never responding to emails that ask you to reveal personal information like Social Security numbers, and keeping an eye on your finances to make sure there are no unauthorized transactions.