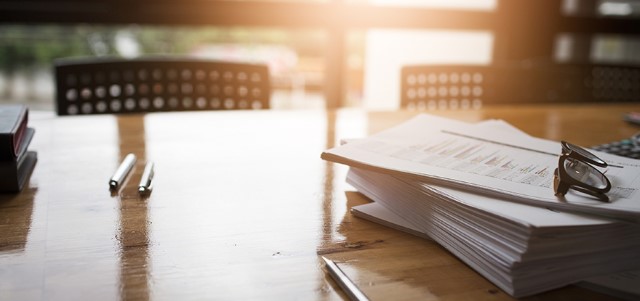 On June 30, 2020, new rules take effect that are designed to help retail investors better understand and navigate their relationships with investment professionals and make informed choices about the type of relationship for their needs and circumstances. The new Securities and Exchange Commission (SEC) rules, among other things, enhance the standard of conduct broker-dealers must provide to their retail customers and require broker-dealers and SEC-registered investment advisers (RIAs) to provide a new relationship summary — Form CRS — to retail investors. Here is what you need to know.
What is Regulation Best Interest?
Regulation Best Interest, or Reg BI, establishes a "best interest" standard of conduct for broker-dealers and their associated persons when they make a recommendation to a retail customer of any securities transaction, or investment strategy involving securities. This means that when making a recommendation to a retail customer, a broker-dealer must act in the retail customer's best interests and not place its own interests ahead of the customer's interests. This includes recommendations of types of accounts, such as IRA rollovers, or a recommendation to open a broker-dealer or investment advisory account.
To meet the standard of conduct required by Reg BI, broker-dealers must meet certain component obligations that include, but are not limited to, making important disclosures to customers about the services they provide and fees they charge, and identifying and managing conflicts of interest that might compromise their obligations to customers. To learn more, visit the SEC's website here.
What is Form CRS?
The new rules require broker-dealers and RIAs to provide a brief relationship summary, Form CRS, to retail investors. The relationship summary contains important information about the firm, including disclosures about key information that can help you decide if a firm is right for you. It also provides a standardized way for investors to compare information about different firms.
Form CRS will provide customers with information about:  
the types of services the firm offers;
the fees, costs, conflicts of interest, and required standard of conduct associated with those services;
whether the firm and its investment professionals have reportable legal or disciplinary history; and,
how to get more information about the firm.
Form CRS also includes questions to help begin a discussion with a RIA or broker-dealer about the relationship, including their services, fees, costs, conflicts, and disciplinary information. In addition, each relationship summary will provide a link to the SEC's Form CRS webpage that has information specifically tailored to educate investors about different types of investment professionals and what they can offer you.
When Will I Receive a Relationship Summary?
If you are currently working with an investment professional, you should receive a relationship summary by July 30, 2020. In addition, RIAs must provide the relationship summary to each new or prospective client who is a retail investor before or at the time of entering into an advisory agreement. Broker-dealers must provide the relationship summary before or at the earliest of:
a recommendation of account type, security or investment strategy;
placing an order for the retail investor; or
opening a brokerage account. 
Firms are also required to deliver the relationship summary at various times, for example, if they recommend that you roll over assets from a retirement account into a new or existing account or investment. Firms have an obligation to update the relationship summary within 30 days from when it becomes materially inaccurate. You can expect to receive a firm's relationship summary in paper or electronic form, depending on how you have chosen to receive disclosures from your firm, and it will also be available on the firm's public website. In addition, you can search for a firm's relationship summary, and find more information about a firm, using a free and simple search tool on the SEC's Investor.gov.
Also don't forget to take advantage of the SEC's Investment Adviser Public Disclosure website and FINRA's BrokerCheck to check out the background and disciplinary history of any RIA or broker-dealer you are considering doing business with.