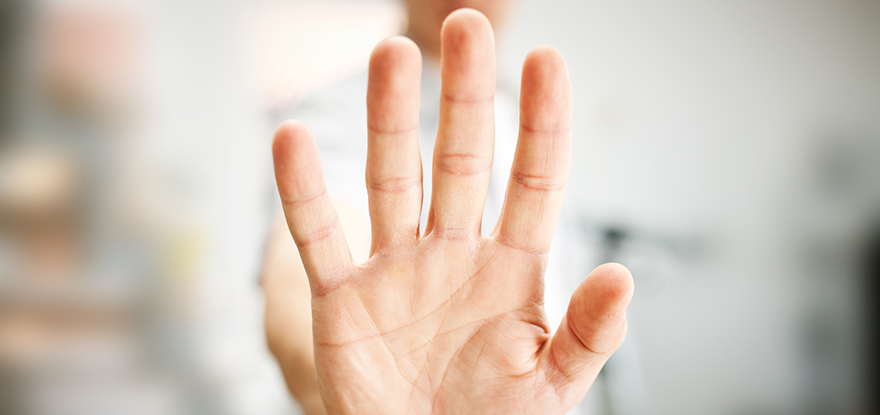 Thousands of stocks are quoted and traded every day in U.S. securities markets. Trading in most stocks takes place without interruption throughout the day—but sometimes a stock may be subject to a short-term trading halt or longer-term trading suspension.
In this first of a two-part series, we'll look at why and how trading halts occur.
Stocks in U.S. markets can be halted for a variety of reasons. In most cases, for listed stocks (stocks that are listed on an exchange), the objective is simple: to allow the market to digest new company information. As the Securities and Exchange Commission (SEC) explains on its website, a trading halt typically lasts less than an hour (but can be longer), and is called during the trading day to allow a company to "announce important news or where there is a significant order imbalance between buyers and sellers in a security."
Companies listed on a U.S. stock exchange, like the NYSE or NASDAQ Stock Market, are responsible for notifying the listing exchange about any corporate developments that could affect trading in its stock—and it must do so before announcing the news to the public. These developments can include:
changes related to the financial health of the company;
major corporate transactions like restructurings or mergers;
significant positive or negative information about its products;
changes in key management individuals; or
legal or regulatory developments that affect the company's ability to conduct business.
The listing exchange then has the authority to halt trading based on its evaluation of a given announcement. Generally, the more likely the announcement is to affect the stock price—positively or negatively—the more likely the exchange is to call for a trading halt pending dissemination of the news by the company.
An exchange can also halt trading after news affecting the company has been released. This could happen when the company releases information without notifying the exchange in advance—or when another company announces an unsolicited tender offer for the company whose stock is now subject to the trading halt.
These temporary trading interruptions, also known as regulatory halts, tend to be relatively short and are designed to allow prompt and full dissemination of the news to the marketplace at large.
In very rare instances, an exchange may choose to impose a regulatory trading halt when, regardless of the timing of any announcement, a high-impact event outside the company's control occurs—such as an unforeseen natural disaster or a significant market disruption—that can affect trading in a stock. Information about current and past trading halts for exchange-listed stocks is available on the website where the stock is listed. For example, information about trading halts in Nasdaq-listed stocks is available here.
For over-the-counter (OTC) equity securities, which are generally stocks that are not listed on an exchange, the Financial Industry Regulatory (FINRA) issues trading and quotation halts under certain circumstances. For example, FINRA may impose a halt if a stock is listed on a foreign securities exchange, and that exchange halts trading in the stock for regulatory reasons, typically due to public interest concerns or for a pending news announcement. In addition, FINRA may halt trading and quotation in an OTC stock if the OTC stock is a derivative or component of a stock listed on a U.S. or foreign exchange and such exchange imposes a trading halt in the listed stock. FINRA also may halt trading and quotation if it determines that an extraordinary event has occurred or is ongoing that has had a material effect on the market for the OTC stock or may cause major disruption to the marketplace or significant uncertainty in the settlement and clearance process. Investors can check the OTC Daily List on FINRA's website for information on halts in OTC stocks. 
What Happens During a Trading Halt?
When a trading halt is implemented in a listed stock, the listing exchange notifies the market that trading is not allowed in that stock. All other U.S. markets trading the stock must observe the trading halt as well. While the halt is in effect, brokers are prohibited from publishing quotations or indications of interest and from trading the stock. The listing exchange will end the trading halt by taking the steps required by its individual rules. In general, the public is made aware that a trading halt is ending, at the same time the halt ends or a few minutes before.
The process is similar for OTC stock trading halts. FINRA disseminates a notice of the halt to the marketplace and, at that time, broker-dealers may not quote or trade the security until FINRA gives notice that the halt is no longer in effect, or until 10 business days have passed, unless FINRA determines to continue the halt for longer than 10 days.
In part 2 of this series, we will discuss other situations where there may be an interruption in trading—trading delays and suspensions.
To learn more about saving and investing, and keeping your finances in order, visit the Investors section of FINRA.org.