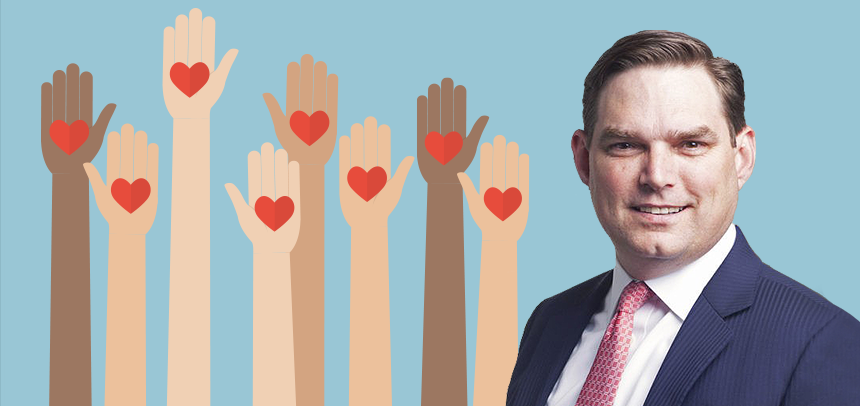 During your first week at a new job, you typically focus on the basics – locating your office, setting up your computer and getting acquainted with new colleagues and acronyms. If you're Greg Ruppert, who joined FINRA on March 23, 2020 as the new Executive Vice President, National Fraud and Financial Crimes Detection Programs (NCFC), you mark your first week by establishing FINRA's COVID-19 Fraud Task Force. From your kitchen.
On day one, Ruppert hit the ground sprinting, recognizing the need to quickly establish across FINRA a coordinated response to potential COVID-19-related fraud in the broker-dealer industry and U.S. securities markets. "No crisis is ever wasted by a fraudster," noted Ruppert, who gained expertise fighting fraud from more than 17 years as a Special Agent with the FBI, investigating complex financial schemes, terrorist financing and cyber threats; and most recently as head of Charles Schwab's Financial Crimes Risk Management group.
"Fraudsters are using the pandemic as an opportunity, so FINRA's role in identifying fraud, acting quickly to protect investors, ensuring fair markets and providing timely information to investors, member firms, other regulators and law enforcement is essential," he added.
Ruppert immediately brought together people from more than 15 FINRA groups including Fraud Surveillance, Insider Trading and Private Investment in Public Equities Surveillance, Office of the Whistleblower, National Cause, Options Regulatory Services, Anti-Money Laundering (AML), Cybersecurity, Vulnerable Adults and Seniors, Corporate Financing, Member Supervision, Enforcement, and Market Regulation.
The Task Force – headed by Ruppert – manages a centralized repository of intelligence gathered from across the organization to help ensure efficiency and maximum coordination. Specific areas of concern include potential fraud by broker-dealers and registered representatives, over-the-counter issuer fraud, insider trading, market manipulation, and investor harm including fraud targeting seniors and vulnerable investors.
For example, the NCFC's Insider Trading and Fraud Surveillance teams recently identified suspected COVID-19 fraud activity at select firms. This regulatory intelligence was shared with NCFC's AML and Cause Exam teams as well as with FINRA's Enforcement Department which, collectively, reviewed the information and opened exams and investigations. The investigations are active and ongoing.
The NCFC, at the heart of the Task Force, is on the front lines of surveillance, investigations and examinations for pandemic-related fraud. Since early February, NCFC has been investigating and referring dozens of potential fraud scenarios involving public companies to the SEC. To date, the Fraud Surveillance group within NCFC has sent 50 referrals to the SEC involving public companies making potentially fraudulent COVID-19 claims. These referrals have provided direct assistance to the SEC in suspending trading in the shares of more than 20 public companies.
Members of the Task Force collaborate daily and share regulatory intelligence with the SEC's own COVID-19 Fraud and Insider Trading task forces. They also communicate with the FBI and the North American Securities Administrators Association to ensure that FINRA coordinates with regulators and law enforcement across the country to prevent and detect fraud.
"I am extremely encouraged by the coordination and collaboration we have on this task force. I'm excited to keep seeing our results, which we see in the news every day," remarked Ruppert from his kitchen table, now doubling as his desk. "And once it's safe to report to the office, I'm eager to learn where the office actually is!"