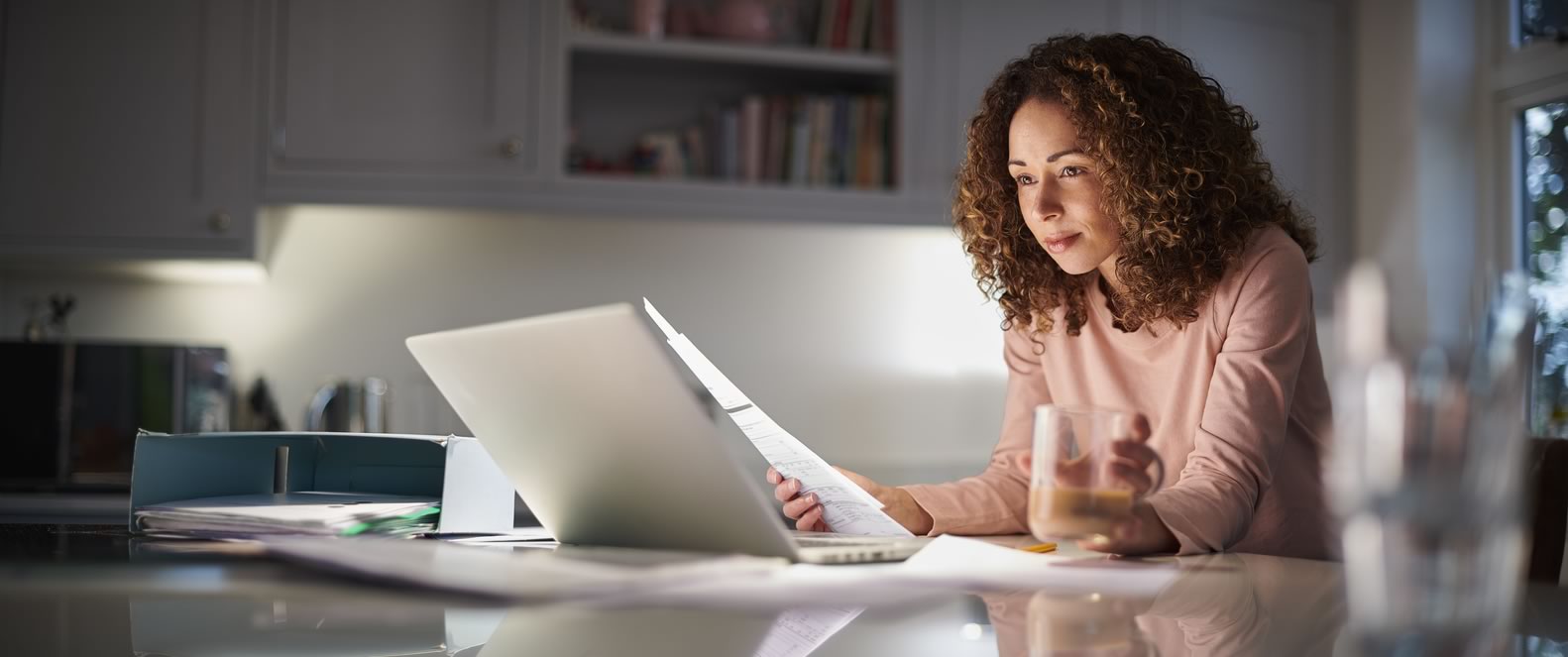 Testing the Effectiveness of Financial Education Across 76 Randomized Experiments
---
Dr. Billy Hensley - President and CEO, National Endowment for Financial Education® (NEFE®)
Gerri Walsh - President, FINRA Investor Education Foundation (FINRA Foundation)
---
Does financial education work? In other words, does building and improving foundational knowledge about money help people make better decisions and lead to better financial outcomes? Four prominent scholars recently came together to seek answers.
The FINRA Investor Education Foundation (FINRA Foundation), the National Endowment for Financial Education® (NEFE®) and the study's authors collaborated to elevate this research through the brief Financial Education Matters: Testing the Effectiveness of Financial Education Across 76 Randomized Experiments, which can be found on both the FINRA Foundation and NEFE websites. This brief is an important milestone for our community and merits the attention of teachers, researchers and anyone who advocates for financial education.
The research clearly shows that financial education is a cost-effective way to increase financial knowledge and improve a host of behaviors related to budgeting, saving, credit, insurance and more. In fact, its impact is comparable to that of core school curricula and diverse programs, such as smoking cessation efforts, that help individuals manage personal issues.
Financial education cannot solve every challenge in people's financial lives. Rather, it is just one, albeit critical, component of the Personal Finance Ecosystem. We believe a combination of effective legislation, regulation, consumer-friendly choices, and efforts to expand inclusion and equity also are required to foster financial well-being. However, this new meta-analysis provides compelling evidence that financial education is very much part of the solution. When properly administered, financial education can improve people's lives and communities—both directly and indirectly. The challenge is to meet a growing demand for financial education and ensure that it keeps pace with the changes in our financial world.
The study used meta-analysis, a stringent research technique, to evaluate the effectiveness of financial education in its many forms—in the classroom, at the workplace and other situations where lessons about money intersect with people's daily lives. The researchers examined results from scores of independent studies across 33 countries. All of these studies asked the same underlying question: "Is financial education effective?"
The results from the different studies were aggregated and subjected to rigorous statistical analysis to draw a single, overarching conclusion about financial education. But the question remains: "How trustworthy are the 76 experiments that comprised the larger study?"
Notably, the researchers only evaluated experimental studies that used randomized control trials, which are the most reliable form of scientific research. The experiments in the meta-analysis tested whether an educational intervention was effective by comparing people who received the education (the treatment group) to people who did not (the control group). To reduce bias, participants were placed in each of these groups at random, that is, by chance. This allowed researchers to draw conclusions about whether financial education actually causes improvements in financial knowledge and behavior.
The FINRA Foundation and NEFE aim to elevate rigorous, scholarly work and support research that illuminates the need for inclusive and quality financial education interventions and policies. Advancements in financial education research over the past eight years have been impressive and essential. The recent study continues that trend and helps to make future research all the more consequential.
We applaud the pioneering work examined in the meta-analysis. Looking ahead, we are confident new studies will emerge that further our understanding of how financial education shapes people's knowledge and decisions about money. In time, researchers will replicate the meta-analysis, and the field will coalesce around meticulous standards for how we can most effectively deliver financial education, while demonstrating its value in helping all Americans improve their financial well-being.