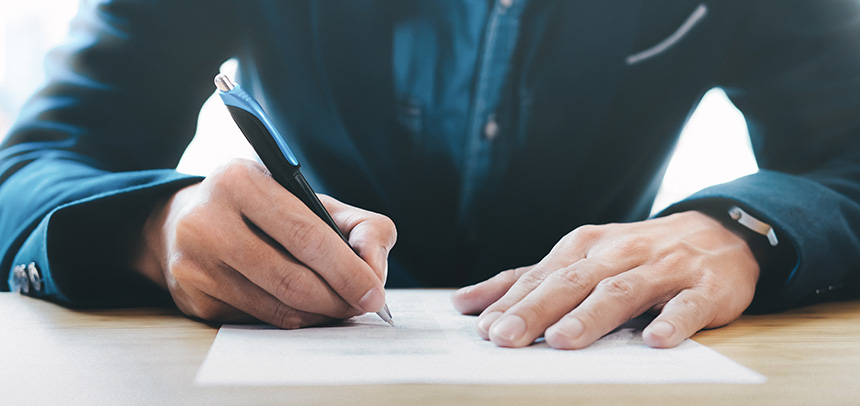 Form U5
Once your employment ends, your firm must, within 30 days of your employment termination, file a Uniform Termination Notice for Securities Industry Registration, 
, with FINRA via CRD and provide you with a copy of that filing. The Form U5 indicates the date you terminated employment with the firm and the reason for your departure.
Since the information filed on the Form U5 is part of your registration record, it is important that you review the form and notify your prior employer if you discover any incomplete or inaccurate information. While your previous employer is required by rule to provide you with a copy of your Form U5, for convenience purposes, you can obtain a copy through FinPro or by contacting Regulatory Services and Operations at FINRA.
Transferring to a New Firm
If you are considering leaving your current firm to join a new one, there are a few things to keep in mind. Remember to keep your Form U4, up-to-date and accurate by providing any changes to your firm. Prospective employers must obtain your written consent in order to check your CRD record. Note that your current firm is not notified if another firm runs a pre-registration check of your record in CRD.
Formerly Registered Individuals
If you are no longer registered, you may submit a Broker Comment to update or add context to information that is disclosed through BrokerCheck. When you return to the securities industry, the Broker Comment will no longer display through BrokerCheck because you will have the ability to add the information from the Broker Comment to your Form U4. For additional information on the Broker Comment process, please visit the Broker Comments page on our website.
Individuals who were formerly registered with FINRA continue to be subject to its jurisdiction for at least two years after the registration is terminated. Such persons are required to, among other things, respond to FINRA requests for information regarding activities that occurred while they were registered. FINRA relies on the residential address in the CRD system to make such requests or otherwise contact formerly registered persons. Formerly registered individuals who move to a new residence within two years following their termination can either mail their updates to FINRA or update their residential address of record through FinPro.