Chief Counsel, Enforcement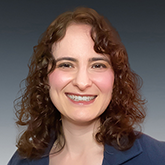 Gina Petrocelli serves as a Chief Counsel in Enforcement. In that role, Ms. Petrocelli leads a main Enforcement team who work from FINRA's Maryland and New York offices, pursuing disciplinary actions for sales practice, anti-money laundering, market manipulation and other regulatory violations. Additionally, she co-chairs FINRA's Diversity Leadership Summit and represents Enforcement on FINRA's Diversity Leadership Council.
Ms. Petrocelli joined FINRA in 2010 and served as a Senior Counsel and Director in Main Enforcement and as a Deputy Chief for Enforcement's New York Region until 2015. Prior to joining FINRA, she was a litigation associate at the law firms Cravath, Swaine & Moore LLP and Latham & Watkins LLP. She graduated from Harvard College and Harvard Law School.