Vice President, Technology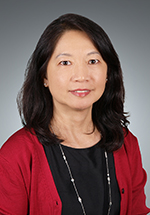 Ivy Ho, Vice President of Technology, leads product development of a diverse portfolio of applications for FINRA's external stakeholders including FINRA member firms, the Securities and Exchange Commission, other regulators and the public. 
Before joining FINRA in 2003, Ms. Ho spent seven years in leadership roles consulting with large corporate clients in delivering innovative technology solutions to drive business strategy. Prior to that, Ms. Ho spent over ten years building software products as an architect and project manager at Marriott International and as a manager, consultant, and software engineer at General Electric.
Ms. Ho has an undergraduate degree in computer science from the University of Maryland.