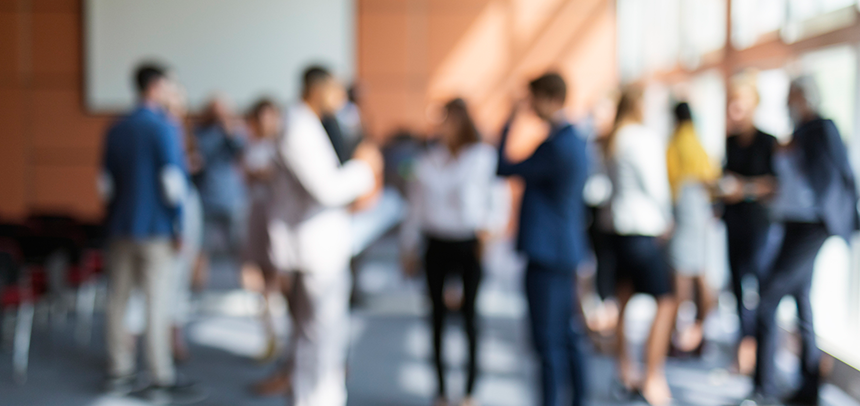 At FINRA, we're the first line of oversight for the brokerage industry. And our employees are the defenders along that line, ensuring every day that we protect the investing public against fraud and other violations of FINRA rules and the federal securities laws.
We've built a framework and cultivated a mindset, a culture for innovation and collaboration. It not only helps ensure the securities industry follows the rules, but also it empowers our employees with projects, programs and opportunities so they can be the best version of themselves. That allows them to build, grow, and shape their career as they protect investors.
Createathon, our annual internal hackathon, is one of those opportunities.
It fosters collaboration, creativity and innovation in a fun and professional environment. At this three-day innovation event, our colleagues get to put on their creator hats, connect with colleagues, work on something different, form dynamic teams from across the enterprise, and engage in friendly team competition.
Since we launched Createathon in 2015, we've generated competitive and cutting-edge ideas driven by creative inspirational themes like The House that Data Built, Unconventional Thinking, Machine Ready, Wired Together! and Remote and Ready. Then, we identify important business challenges based on these themes. Our different employee teams collaborate to devise creative solutions to address these challenges. The top three ideas earn prizes for the respective teams and become eligible for further research and development, and all participants emerge with a renewed commitment to collaboration and innovation.
Here's a sample of recent Createathon Grand Prize-Winning ideas:
2018
The FINRA Talkies developed a winning solution to more easily provide requested data and reduces the complexity of building voice systems.
2019
The Transparency team won for the challenge Redacted. Their solution automated the document redaction process for faster turnaround on document gathering, while still ensuring that personal and restricted information is protected.
2020
The winning solution was a program that automates a way for FINRA to use internal data more efficiently and advance the goal of making examinations more specific to particular member organizations' business models.
2021
The Trust but Verify team won for the "Where Is My Easy Button" challenge. They proposed a centralized account repository, called Account Query User Application (AQUA), combining information requests collected during FINRA exams to aid in more effective and efficient reviews across various groups. This repository will help teams limit duplicative requests to member firms.
2022
Team IPIC (IP Information Center) took first place for the "Bridging the Emerging Trend Gap" challenge. The team built an end-to-end prototype solution called IPIC that allows users to bulk upload customer IP addresses and trade data, and then apply machine learning techniques to quickly identify patterns of potentially suspicious or fraudulent activity in high-risk accounts. Their solution also assigns a 'risk score' using rationale built into machine learning algorithms and integrated with Dataiku analytics platform.