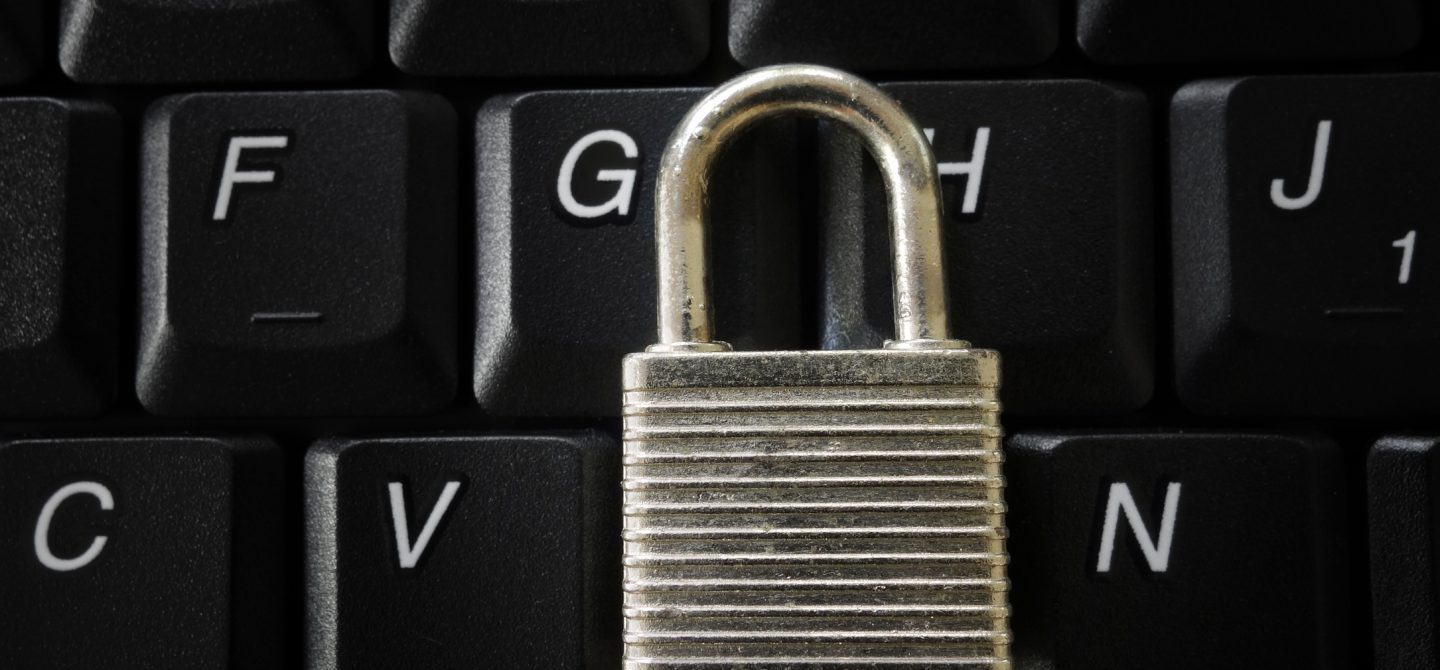 Businesses are under siege from cybercriminals bent on stealing sensitive data, and there is perhaps no greater target than banks and other financial institutions.
While cybersecurity is one area where financial institutions put competition aside and work together, you are still your own best defense. Here are five easy ways you can make your financial accounts more secure this year.
Change Your Password
The easiest way to protect your accounts is to strengthen your password. Many of us get lazy and will use the same password—possibly the same weak password—for multiple accounts.
Make this the year you stop that habit and create new, unique passwords for each of your accounts. Note the key word in the last sentence: unique. Don't used the same password for every account. If you do, you make a hacker's job easier. Crack one password and gain access to everything.
Related: Fake Phishing, Real Benefits
While you are at it, make sure each password is a good one. It may sounds silly, but don't make "password" your password, or anything like "123456." Ideally, a password should be at least 10 to 15 characters and include a mix of lower case and capital letters, numbers and special characters such as @, $, or *. And it shouldn't be something anyone could guess from just knowing you or from poking through social media.
Do you have trouble remembering your passwords? There are a number of options for keeping track. There are a number of free apps out there to help you keep track, but you can also just create a document on your computer and encrypt that with a password. Or, if you are more the pen-and-paper type, you can lock up a list in a safe at home.
Set Up Multi-Factor Authentication
While you are logged in and changing your password, go ahead and set up multi-factor authentication or two-factor authentication, as well if it is available to you. What is it? It's an extra layer of security where your financial institution verifies that the person trying to log in to your account is actually you.
The most common form of two-factor authentication will involve a text message or a phone call with a one-time randomized code after you attempt to log in with your username and password. You'll be required to enter that code in on a new page to complete the log-in process.
Sure, it might seem a little annoying, but it's worth the extra security for your account. And if you find those few extra seconds bothering you, just remember, 15 years ago you'd probably still be waiting for your dial-up internet to connect. At least we don't have to listen to that noise anymore.
Break the Habit of Clicking On Links
A new year is the perfect time to break old habits and create new ones. This year, stop clicking on e-mailed links and start going straight to a website instead.
Phishing is getting more and more sophisticated, so the best way to protect yourself from a malicious link is to make sure you don't click on any. Even if you feel 100 percent sure the link in question is valid, the only way to know 100 percent that you are safe is to not click.
"Even if it looks legit, it's a good idea to get into the habit of opening a browser and going straight to your financial firm's website," said Barry Suskind, a senior director of information security architecture at FINRA. "Anything they send you in an email will also be available on the website."
Don't Use Public Wi-fi
Public Wi-Fi might be convenient and easy on your wallet as you look to avoid data overage charges from your cellular provider, but steer clear of making any financial transactions from a public network, be it at an airport or your favorite coffee shop, or in a college classroom or hotel room.
Hackers will often target free, public Wi-Fi connections as a means of collecting passwords and financial information. Some will even create their own public networks to lure in unsuspecting internet-seekers. Watch out for slow connections or networks that don't ask for you to agree to their terms of service. That could be a red flag.
"Don't check your bank account from Starbucks," said Suskind. "If you really must, your 4G connection is going to be a lot better of an option, though even that isn't perfectly safe."
Keep Your Computer Software Up to Date
While it is best to do your online banking from home rather than on a public network, it's also important to make sure that you don't have any vulnerabilities at home, either. That means keeping not just your anti-virus software up-to-date, but also your Internet browser and operating system up to date, as well.
Hackers are constantly evolving and adjusting their methods, and so to must your operating system, browser and anti-virus software. Older versions may have security defects that render them vulnerable to viruses and other forms of attack, while the latest versions will receive more security patches to keep your information safe.