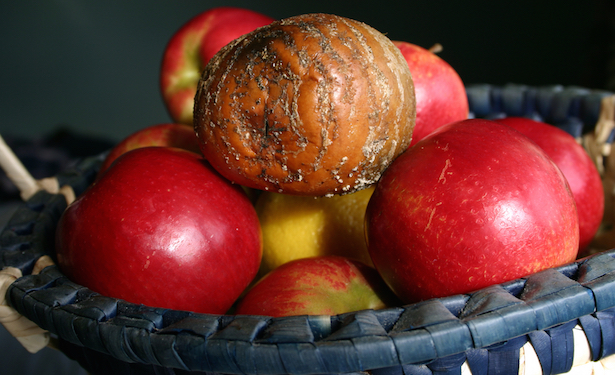 In the first installment in a three-part series, The Alert Investor takes you behind the scenes at FINRA's Office of Fraud Detection and Market Intelligence to explore the inner workings of a tenacious group of Wall Street regulators.
When you're trying to fish the bad guys from a sea of more than 638,000 registered broker-dealers, you have to cast a very wide net.
In addition to regularly inspecting member firms, investigating customer complaints, and fielding calls on a special helpline recently established for senior citizens, the Financial Industry Regulatory Authority has had a department devoted to ferreting out fraud and insider trading since 2009.
The job sounds simple enough. But catching such crimes requires a lot of effort. The Office of Fraud Detection and Market Intelligence (OFDMI) monitors every transaction that takes place in both equities and options markets, using powerful software called Securities Observation News Analysis and Regulation, or SONAR, to look for everything from suspiciously well-timed trades ahead of a corporate announcement to huge jumps in trading activity on penny stocks. They also comb through regulatory filings, looking for brokers who have been fired suddenly and eyebrow-raising customer complaints.
As if that weren't enough, there's also a whistleblower hotline.
While FINRA has the authority to ban brokers from associating with its member broker-dealers, effectively ending their careers, OFDMI also ends up sharing the information it gathers from its extensive monitoring programs with the Securities and Exchange Commission, state and federal prosecutors, and state financial and insurance regulators. As a result, its investigations can ultimately lead to civil litigation or criminal charges.
"It is a lot of responsibility," Cameron Funkhouser, executive vice president of OFDMI, said in a recent interview. "We work 25 hours a day trying to get it right. People in the financial industry can do a lot of damage."
Who They Are
There are four major units within OFDMI: the Insider Trading Surveillance Group, Fraud Surveillance Group, Central Review Group, and the Office of the Whistleblower. Both the people who head these groups and the employees working under them come from a wide variety of backgrounds.
Many of the leaders at OFDMI are lawyers, with prosecutorial and/or regulatory experience. Funkhouser has been at FINRA since 1984. Sam Draddy, head of the Insider Trading Surveillance Group, worked as a broker for a short time before deciding making cold calls wasn't for him, and moving over to the state attorney's office in Baltimore County, Maryland.
Both Paul Lane, head of the Fraud Surveillance Group, and Anthony Cavallaro, head of the Central Review Group, worked as prosecutors at the Manhattan District Attorney's Office early in their careers. Cavallaro also worked in the New York Stock Exchange's regulatory division.
Many of FINRA's regulators have also worked at the SEC. Draddy, Lane and Laura Gansler, deputy director of OFDMI, all did stints at the commission before coming to FINRA.
Gansler may well also be one of the only people in the world who can say she the author of a book that was turned into a movie as well as a financial regulator.
Law enforcement is also represented within OFDMI. Cavallaro has served as an officer in the U.S. Army Reserve's military police and Joseph Ozag, who heads the Office of the Whistleblower, was an officer in the U.S. Capitol Police before coming to FINRA.
"We do this on purpose," Ozag said of the varied backgrounds within the department. "People who want to work here always say, 'What are you looking for?' What we're looking for is somebody to fill the gaps — you don't want everyone to have the same training, education, and experience."
Why They Do It
OFDMI's leaders say that Funkhouser, a funny, easygoing man with a serious enthusiasm for Georgetown University's basketball team, sets the tone for a collegial environment. It's easy to imagine that the same personable demeanor that often makes fraudsters feel at ease opening up to him also makes him, as his employees attest, an excellent boss.
"I worked as a legal intern at the SEC and got exposed to regulation there," Funkhouser says in describing his early career. "But I also worked as a bartender and a tennis pro. That may not seem germane, but both of those businesses are people businesses. You learn how to talk to people, how to connect with them."
But don't mistake this camaraderie for a soft touch when it comes to bad actors in the financial markets. The people who work at OFDMI are serious about rooting out those who take advantage of ordinary investors or try to manipulate financial markets.
"I like catching the bad guys," Draddy said in an interview. "That's what brings me to work every single day, protecting investors and the integrity of the markets."
The stakes are serious.
"People work their entire lives to save for retirement, plan for college, and then someone comes along and steals their money," Cavallaro said. "The best thing for those victims is to get their money back, but if they can't do that, the next best thing is that somebody goes to jail for a long time."
Funkhouser and others in the group insist that the number of financial services professionals who engage in illegal or unethical behavior is very small. That's part of the reason the office takes its mission so seriously — weeding out the bad apples is good not only for individual investors, but for the health of the industry itself.
"In my experience, very few people are crooks," Funkhouser said. "This is an industry with hundreds of thousands of licensed broker-dealers, and millions of people who participate in it as an investor, an employee at a publicly traded company, or some other aspect of the financial community."
"But even just a fraction of those people — a very tiny fraction — can cause a lot of problems," he said.
This is the first part of a three-part series. Don't miss part two, Inside FINRA's Fraud Surveillance and Insider Trading Groups, and part three, FINRA's Detective Work.