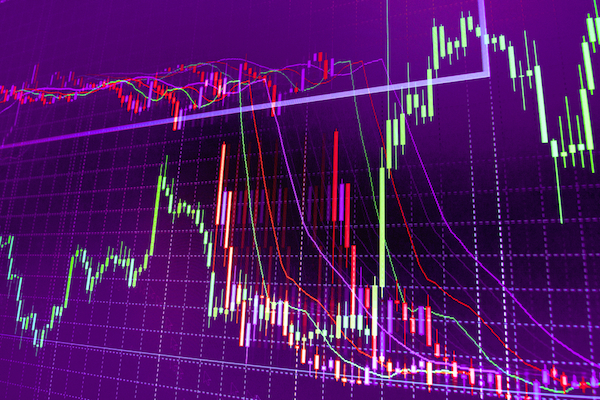 This is the third story in a four-part series on how companies use cash and how their decisions may impact investors. To see part 1, on mergers and acquisitions, click here. Part 2, on capital expenditures, can be found here.
Companies, like people, have to make decisions about how they will invest their money. In recent years, they've increasingly used their cash to gobble up their own stock
Like dividends, share repurchase, or buyback, programs are a way for companies to return cash to shareholders. Ever since the recession, they've been doing so, with 2015 shaping up to be a particularly strong year for the buyback.
The total dollar value of share repurchases among S&P 500 companies hit $134.4 billion in the second quarter of 2015 alone, according to FactSet. Compare that to the same period six years ago, when S&P 500 companies spent just $27.9 billion to buy their own stock.
The practice has become so widespread that in each of the last six quarters one in five companies reduced their share count by at least 4 percent from the same period the prior year, according to S&P Dow Jones Indices.
What's fueling the buyback boom? First, low interest rates allow companies to borrow cheaply to fund buybacks. Second, some companies have plenty of money to spend—the cumulative $1.32 trillion on corporate balance sheets at the end of the second quarter was close to an all-time high, according to S&P Dow Jones Indices. Finally, activist investors have been pressuring companies to return that cash to shareholders.
How Do Buybacks Work?
In a buyback, a company buys its own shares — often in the open market — by instructing a broker to buy its stock. In doing so, the company lowers the amount of available shares (called free float), which can lift its share price in the near-term.
By reducing the number of shares outstanding, buybacks also improve a key measure that investors use to judge stocks: earnings per share (EPS). That's because that metric is derived by dividing a company's earnings by its total number of shares. A smaller denominator means a higher EPS number even though there is no impact to actual earnings.
Say XYZ Co. had 1 million shares outstanding and earned $1 million. Its EPS would be $1. But if XYZ Co. bought back 40,000 shares to reduce the number of shares outstanding to 960,000—and didn't earn a cent more — its EPS would rise to $1.04.
"When the press release comes out, it will show that EPS has increased by 4 percent," said Howard Silverblatt, a senior index analyst at S&P Dow Jones Indices. An investor may need to read further to realize the reason behind the spike.
A higher EPS value can drive up a company's share price over time. Since many investors know about this effect, announcing a buyback program may also increase demand for a company's stock.
The Potential Pros and Cons of Buyback Programs
While both share buybacks and dividends allow companies to reward shareholders, there are key differences. With dividends, investors receive a share of a company's cash, often on a regular basis. But while buybacks might temporarily increase the value of a stock, the value of an investor's holding is still tied to the share price and the performance of the business—and buybacks or not, stock prices can fall.
Another thing for investors to consider when it comes to buybacks is that spending money on shares may leave less cash available to invest in growing the business. For that reason, stock buybacks have come under fire lately from critics who see them as a means to boost the compensation of corporate managers at the expense of innovation.
"Stock-based instruments make up the majority of (executive) pay, and in the short-term, buybacks drive up stock prices," William Lazonick, a professor of economics at University of Massachusetts Lowell, wrote in a 2014 Harvard Business Review article.
Post-Buyback Performance
Do companies that buy back their shares outperform? It depends on how you look at it.
From March 2014 until the end of July 2015, S&P 500 companies that didn't engage in buybacks outperformed companies that did repurchase shares, relative to the S&P 500 Total Return Index, according to a study conducted by Andrew Birstingl, a research analyst at FactSet. In this study, companies were weighted based on the market value of their outstanding shares.
The group that didn't engage in buybacks got a big lift from the strong performance of large-cap stocks like Google, Amazon and Netflix, whose shares rose more than 20 percent in July.
But when the same study was done on an equal-weighted basis—meaning companies large and small had the same clout—companies that repurchased shares generally outperformed the S&P Total Return Index and outperformed companies that did not make share repurchases, according to the FactSet study.
The bottom line for investors: Share buybacks might improve stock prices in the near-term, but like any investment, there is no guarantee. Investors have to consider the role buybacks play within an overall corporate strategy and performance.
"If a company is using its excess cash to return to shareholders in the form of buybacks, in addition to growing and investing in its business, then that is typically a good sign," Silverblatt added. "However, if the company is doing it to support its stock in the short term, or if in any way it is infringing on its operations, then that is a warning sign."