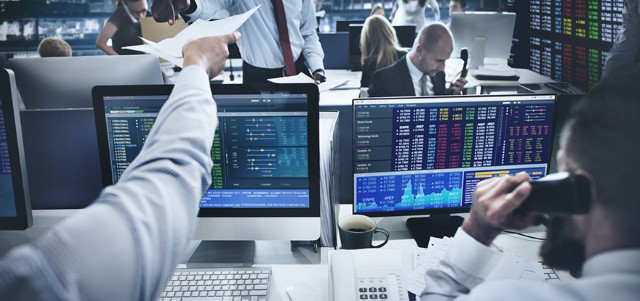 A new era in securities settlement has arrived. T+2—the new, and shorter, standard settlement cycle for securities transactions in the U.S.—is now a reality.
Under the SEC's T+2 rule,
most securities transactions
will settle in two business
days of their transaction
date, instead of three.
The Securities and Exchange Commission's new rule amendment reflects improvements in technology, increased trading volumes, and changes in products and the trading landscape that make a shorter settlement cycle both feasible and valuable to market participants.
So, what does this change mean for you? Under the new T+2 settlement cycle, most securities transactions will settle in two business days of their transaction date. For example, if you sell shares of a stock on Tuesday, the transaction would settle on Thursday (a day earlier than in the past).
The SEC cautions that if you hold a physical, paper securities certificate, you may need to deliver it to your broker-dealer earlier or through different means than you do today to meet the new shorter settlement cycle. If you hold your securities in an electronic format with your broker-dealer, your broker-dealer will deliver the securities on your behalf one day earlier. Similarly, if you are buying securities, you may need to pay for your securities transactions one business day earlier. You should contact your broker-dealer about any changes that may specifically affect you or your investment accounts.
The T+2 rule amendment applies to the same securities transactions that were covered by the T+3 settlement cycle. These include transactions for stocks, bonds, municipal securities, exchange-traded funds, certain mutual funds and limited partnerships that trade on an exchange. The T+2 requirement does not apply to certain other categories of securities, such as exempted securities.
If you have additional questions about the new T+2 settlement cycle, check out the SEC's Investor Bulletin on this topic. In addition, SEC staff has provided the following email contact for specific inquiries on T+2: [email protected].
To receive the latest Investor Alerts and other important investor information sign up for FINRA's The Alert Investor Newsletter.