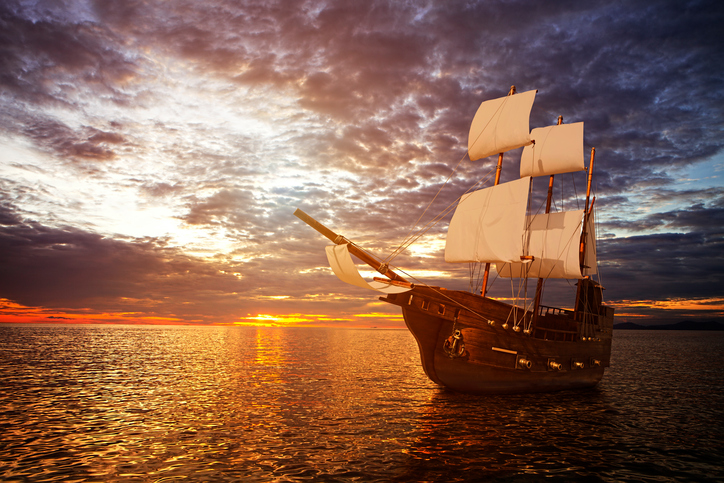 The California Public Employees' Retirement System (Calpers) recently made headlines with a big revelation: for the first time, the country's largest pension fund would disclose how much it had paid over the years in "carried interest" — performance-related fees — to private equity firms.
Between 1990 and 2015, Calpers said it paid $3.4 billion in carried interest to private equity firms that invested its pension dollars.
Over that same period, Calpers received $24.2 billion in net profits, after fees, from its private equity investments, meaning more than 12 percent of the pension fund giant's potential earnings generated by its private equity investments went to private equity firms.
Calpers achieved an average annual return from its private equity investments during that period of 11.1 percent.
Last year, the Cambridge Associates LLC US Private Equity Index, a measure of private equity fund performance, rose 5.9 percent, net of fees, exceeding the performance of the S&P 500, which was up 1.4 percent in 2015. But private equity returns were lower than had been in the previous two years.
Over the past ten years, the private equity index had an average annual return of 11.2 percent versus an average return of 7.3 percent for the S&P 500.
The decision by Calpers to disclose how much it paid in carried interest is expected to prompt other public pension funds to do the same. If so, taxpayers, as well as employees who depend on pension dollars for their retirement, will have more information about how pension money is being invested and the fees that are being paid to investment managers.
What exactly is carried interest and why should investors care? To learn more, read on.
How Carried Interest Works
When private investment firms, such as private equity firms or hedge funds, make investments they generally create legal entities called partnerships. These partnerships have two different types of partners.
First, there is the "general partner," the GP, the firm that is making investment decisions and managing the investment portfolio. Then, there are the "limited partners," which are the outside investors in the fund, such as pension funds, institutions, and wealthy individuals. Limited partners, or the LPs, generally commit the majority of the fund's capital.
A common phrase used when talking about hedge fund or private equity firm compensation is "2 and 20."
The reason: general partners typically will charge an annual management fee, often amounting to 2 percent of assets under management. But the majority of their compensation often comes from taking a cut of a fund's profits, generally 20 percent. This share of the profits is called carried interest. The higher the fund's return, the more money the GP makes in the form of carried interest.
In many cases, private equity firms and hedge funds are not entitled to receive any carried interest unless the fund first hits a "hurdle rate," which is a certain annual rate of return – often around 8 percent.
That 2 and 20 compensation structure generally means that private investment fund managers often receive a sizable portion of a fund's profits, even though those managers generally contribute only a small amount of the initial investment capital.
This arrangement is justified, private investment firms say, because the firms pay their team of experts who find the right investments, and then must also invest a significant amount of effort managing assets over a long period of time.
"Carried interest is a profit share: it is 100% at-risk depending on performance, and it is paid only when companies are sold or go public, which typically occurs 5-10 years from the start of the partnership," wrote investor Todd Hixon in a Forbes column.
Some say the high fees charged by select private equity funds are justified given their strong performance.
"It's a big check to write, to be sure, but the money is worth it if private equity earns its keep," wrote University of California, Berkeley, law professor Steven Davidoff Solomon, in a New York Times column.
The Origins of Carried Interest
While carried interest is associated with Wall Street, the concept originated centuries ago in a very different industry. Back in the 16th century, shipping captains routinely were paid 20 percent of the profits generated by the cargo they "carried."
"It was a performance reward for taking the risk of the ocean voyage,"," said George David Smith, a professor of economics and international business at NYU Stern School of Business, and co-author of the book "The New Financial Capitalists: Kohlberg Kravis Roberts and the Creation of Corporate Value."
With this incentive, the captain – like hedge fund and private equity managers of today – would have a vested interest in bringing those goods safely to shore.
Favorable Tax Treatment for Carried Interest
When general partners pay taxes, the 2 percent they receive in management fees is taxed as ordinary income. But their carried interest is taxed at the more favorable capital gains rate.
Defenders of this favorable tax treatment say that general partners are comparable to entrepreneurs who start a new business. Under current law, entrepreneurs are allowed to "treat part of their return as capital— not as wage and salary income," the Tax Policy Center explains.
"The capital gains rate exists to provide incentive for investment partnerships to take risks, invest hundreds of billions of dollars of capital into new and existing businesses and contribute operational expertise to improve these businesses over time," wrote Steve Judge, the former president of private equity lobbying group Private Equity Growth Capital Council (now known as the American Investment Council), in an op-ed published in the New York Times.
But critics argue that carried interest should be taxed as ordinary income, just like any other service provider. Other types of jobs, they argue, also involve risk and take time until results are achieved.
"If you're salesman, you only get a commission if you make a sale," noted Eileen Appelbaum, senior economist at the Center for Economic and Policy Research, and a critic of the carried interest tax loophole.
Others don't see any reason to believe that taxing carried interest at a higher rate would deter private investors from taking risk.
Why You Should Care About Carried Interest
 — 

and About Other Types of Investment Fees

Whether you purchase mutual funds, or your retirement dollars are invested in a pension fund, you should have a handle on investment fees, because investment fees can erode your returns.

Understanding all the expenses related to purchasing an investment product and maintaining that investment over time should be one of your first steps when eyeing any investment. You never want to be caught off guard by any management fee or commission.

If the fees seem too high, shop around to see if you can get a comparable investment product for less. You wouldn't want to get carried away with an investment, before you understood how much it costs.