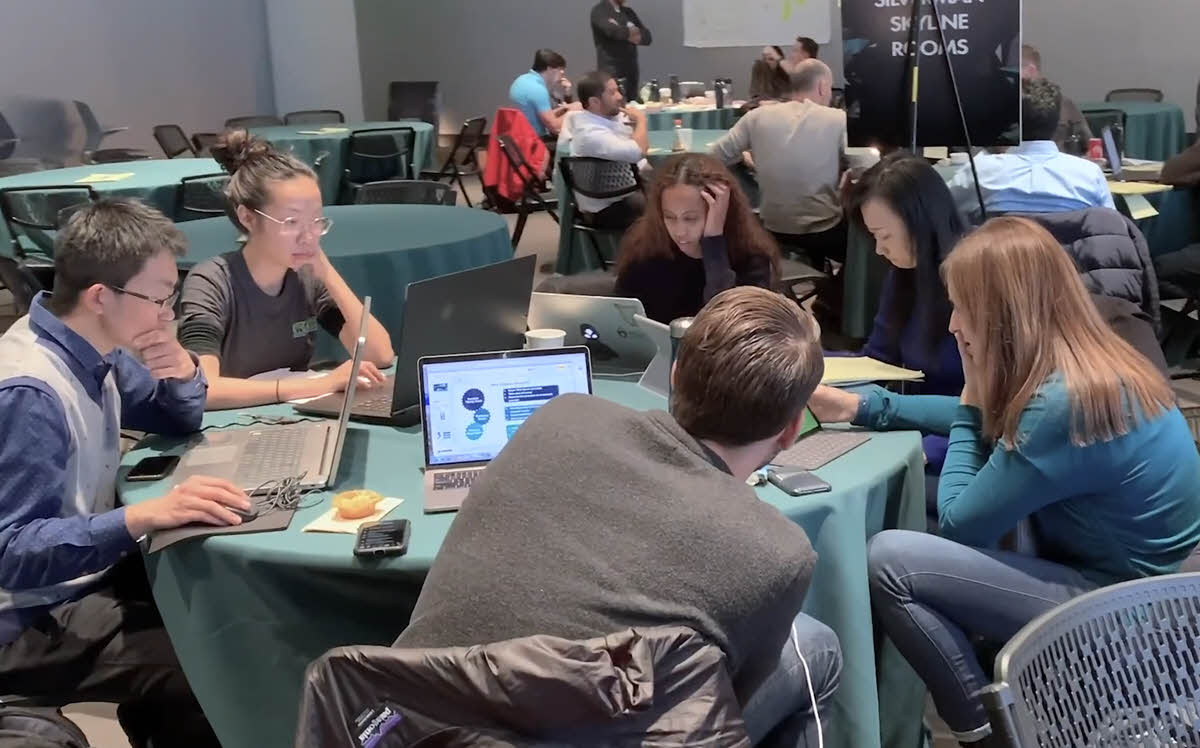 On November 8, FINRA, Deloitte and the MIT Fintech Club kicked off an innovative event aimed at leveraging fintech in service of making investors smarter and safer. The Buildathon paired industry technologists and compliance leaders with high performing technology students from MIT, Harvard and other Boston institutions for a hackathon-style competition. Teams competed in one of four challenge areas: investor literacy, investor onboarding, investor risk assessment and protecting senior investors. The event broke barriers by – for the first time in the United States – bringing the public, private and academic sectors together to find technology solutions for common problems facing every day investors.
"This event represents the speed of innovation linking arms with the power of collaboration," said Kevin McGovern, Deloitte's managing partner for New England. "When the right stakeholders come together to leverage technology to address issues and opportunities in financial services, it can open up whole new avenues of value not just for firms but also for investors and underserved communities."
See how this event came to life and more about the stories of those who participated in the video.
The Results
Twelve teams poured countless hours into strategizing, coding and, during breaks, enjoying karaoke and pizza. By Sunday, they had prepared what they hoped would be their winning pitch, and after two rounds of presentations and debate among the competition's judges, a winner emerged: Team Pogo.
Comprised of professionals from SeedInvest and Circle and students from the MIT Sloan School of Management and Suffolk University, Team Pogo (named in honor of the team dog) competed in the Investor Literacy category. The group created a financial education app through which users can, based on their persona and financial goals, learn the basics of investment products and considerations. The app incorporates gamification and social features like steaks and badges into bite-size daily learning modules.
At the end of each educational module, users are tested, and upon passing through the entire course, they receive certification and connection to local investment professionals. The purpose of their solution is to ensure potential investors are well educated about the risks, opportunities and nuances of participating in markets before entering into a relationship with an investment professional.
For their efforts, Team Pogo won $10,000 along with mentoring from the MassChallenge accelerator program.
For more information about how collaborations like this can improve fintech regulation and create new solutions, check out our most recent episode of FINRA Unscripted.