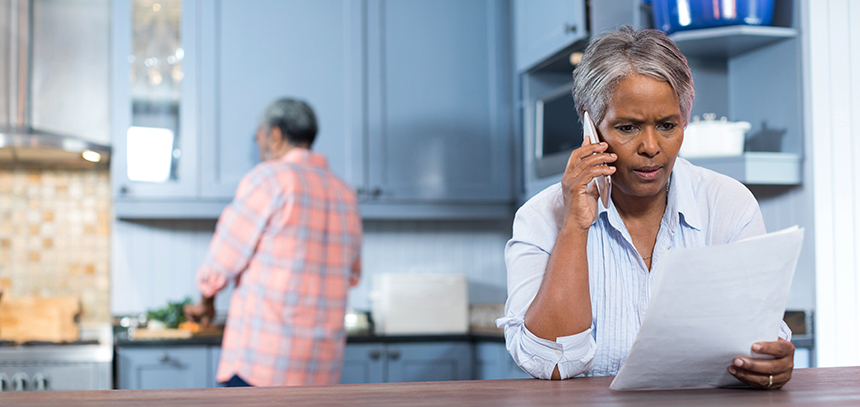 There is no higher priority for FINRA than protecting senior investors from financial exploitation. Thus, every year we bring dozens of enforcement actions against brokers who harm senior investors, either through fraud schemes, conversion, churning of accounts, or otherwise. In this post, I want to highlight one pattern we have seen with increasing frequency in which certain brokers have exploited their senior customers.
Let me start with an example. FINRA received a referral involving a representative who served as the broker of record for a brokerage account held by a senior, retired widow. During the relevant events, the customer was 81 years old and in declining physical and mental health; she required near full-time care for a variety of physical ailments and had been diagnosed with Alzheimer's disease and dementia. At that time, the broker drove the customer to a local estate planning attorney, and asked the attorney to amend the customer's will to name the broker a beneficiary of the customer's estate. However, when a consulting neuropsychologist evaluated the customer and found that she was not competent, the attorney refused to amend the will. The broker then took the customer to his personal attorney, who amended the customer's will and named the broker a beneficiary, entitling him to receive more than $1.4 million. After an investigation, FINRA charged the broker with acting unethically by procuring his appointment as beneficiary when he knew that the customer lacked the mental capacity to make such an appointment. Ultimately, the broker was barred from the industry.
More and more, FINRA has been confronting similar fact patterns—i.e., brokers appointed beneficiaries, executors or trustees, or holding a similar position for customers. At best these arrangements present potential conflicts of interest, at worst they provide the opportunity for massive financial exploitation of (often) vulnerable senior customers. And these are not easy cases. Sadly, these matters often do not come to FINRA's attention until after the customer has died or, if living, is unable to clearly recall relevant events. In those situations, it is difficult for staff to test a broker's purported innocent explanation for such bequests.
Recently, FINRA proposed a new rule limiting the circumstances under which a broker may be named a customer's beneficiary, executor, or trustee or hold a power of attorney for a customer (see Regulatory Notice 19-36). If approved, this rule will create a new national standard to better protect investors. In the meantime, I encourage member firms to closely scrutinize a broker's request to be named a customer's beneficiary, executor or trustee or to hold a power of attorney for a customer. And when circumstances suggest that customers have been taken advantage of or that such an appointment was procured through unethical means, FINRA will continue to act aggressively to sanction the wrongdoers and protect senior investors.