Board Appoints Lisa Fairfax as New Public Governor, Approves 2022 Annual Financial Report and Adds New Members to Advisory Committees
WASHINGTON—FINRA's Board of Governors met on May 17-18 for the second time in 2023. During the meeting, the Board appointed a new public governor, approved FINRA's 2022 Annual Financial Report and added new members to Advisory Committees.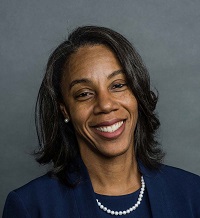 The Board appointed Lisa Fairfax as a new public governor. Fairfax is a Presidential Professor at the University of Pennsylvania Law School and serves as Co-Director of Penn's Institute for Law & Economics. She teaches courses on corporations and contracts and conducts seminars in securities law and corporate governance. Her research and scholarly interests include matters related to corporate and board governance, board fiduciary duties, board-shareholder engagement, board composition and diversity, board oversight, shareholder engagement and activism, affinity fraud, and securities fraud.
Fairfax began her legal career in corporate and securities law at Ropes & Gray LLP in Boston and Washington, D.C. She was a member of the Securities and Exchange Commission's Investor Advisory Committee and was a member of FINRA's National Adjudicatory Council, where she served as chair of its subcommittee on waivers, and FINRA's Market Regulation Committee. She chaired the Securities Regulation Section and Business Associations Section of the Association of American Law Schools. She serves on the board of the Institute for Law and Economic Policy, the SEC Historical Society and previously served on the board of DirectWomen, an organization aimed at increasing public company board diversity.
"Lisa's long history of leadership combined with her deep expertise in securities law and familiarity with FINRA will make her an effective voice for investors and an ideal fit for our Board, " said FINRA CEO Robert Cook. "I look forward to working closely with Lisa as we continue our mission of protecting investors and promoting market integrity."
Annual Financial Report, Advisory Committee Appointments Approved
The 2022 Annual Financial Report that was approved by the Board is expected to be published this summer. Each year, FINRA publishes an Annual Financial Report in accordance with U.S. generally accepted accounting principles that describes how FINRA manages its finances to support its mission of protecting investors and promoting market integrity.
The appointments of new members to the Advisory Committees will be effective and publicly available on FINRA.org on June 1, and follow the Board's 2021 decision to apply term limits for Advisory Committee membership — upon the recommendation of FINRA's Racial Justice Task Force — to facilitate greater opportunities for those who are interested in serving.
The next FINRA Board of Governors meeting is scheduled for July. More information regarding the Board's operations, including the membership and responsibilities of its committees, is available at www.finra.org/governance.
About FINRA
FINRA is a not-for-profit organization dedicated to investor protection and market integrity. It regulates one critical part of the securities industry—brokerage firms doing business with the public in the United States. FINRA, overseen by the SEC, writes rules, examines for and enforces compliance with FINRA rules and federal securities laws, registers broker-dealer personnel and offers them education and training, and informs the investing public. In addition, FINRA provides surveillance and other regulatory services for equities and options markets, as well as trade reporting and other industry utilities. FINRA also administers a dispute resolution forum for investors and brokerage firms and their registered employees. For more information, visit www.finra.org.