DBAs and Communications with the Public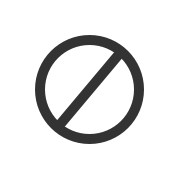 While FINRA does not prohibit the use by a registered representative of a "doing business as" or "DBA" name, some registered representatives used such names to conceal outside business activities that were not disclosed as FINRA Rule 3270 (Outside Business Activities of Registered Persons) requires. Additionally, FINRA observed deficiencies relating to FINRA Rule 2210 (Communications with the Public) at some firms that permit their registered representatives to conduct firm business activities using a DBA name. Some firms using the independent contractor business model faced additional challenges because of the relative autonomy of their registered representatives and branches. In particular, FINRA observed that certain firms did not maintain sufficient WSPs and controls, or provide adequate disclosures regarding the use of DBA names.
Failure to Disclose Firm Name – Some registered representatives' retail communications and correspondence concerning firm business did not comply with FINRA Rule 2210(d)(3) (Communications with the Public) because those communications included the representative's DBA name, but did not prominently disclose the firm's name and the fact that securities were offered through the firm.
No Hyperlink to FINRA's BrokerCheck – Some registered representatives' websites did not contain a "readily apparent reference" and hyperlink to FINRA's BrokerCheck on the web pages that included the representatives' professional profiles, as FINRA Rule 2210(d)(8)(A) (Communications with the Public) requires.
Inadequate WSPs or Controls – In some instances, firms did not maintain or implement WSPs, establish adequate controls over registered representatives' use of DBA names, or monitor retail communications, websites, social media accounts, seminars or external email accounts through which representatives communicated on the firm's behalf.