Operations Professional Registration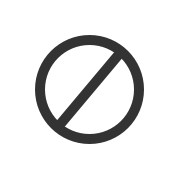 FINRA Rule 1230 (Associated Persons Exempt from Registration) and FINRA Regulatory Notice 11-33 state that certain firm personnel engaged in "back office" covered functions must qualify and register as Operations Professionals because they play an important role in helping firms comply with their regulatory responsibilities relating to customer funds, accounts and transactions. FINRA has observed that some firms continued to permit unregistered staff to engage in certain activities that would require Operations Professional registration.
Unregistered Individuals Approving General Ledger Journal Entries – Some firms designated unregistered individuals to approve general ledger journal entries.
Unregistered Supervisors – In some instances, firms designated unregistered individuals to act as supervisors of various financial functions, including disbursement of funds, settlement, buy-ins and fails and possession or control.
Unregistered Individuals Approving Business Requirements – Some firms allowed unregistered staff to approve the business requirements of trading systems related to covered functions.