Segregation of Client Assets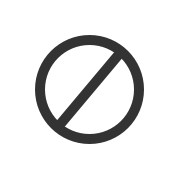 Exchange Act Rule 15c3-3 (Customer Protection Rule) imposes certain requirements on firms that are designed to protect customer funds and securities. Firms that are obligated to maintain custody of customer securities and safeguard customer cash must segregate these assets from the firm's proprietary business activities. FINRA observed that some firms faced challenges complying with this rule.
Inconsistent Check-Forwarding Processes – Firms that claim an exemption from the Customer Protection Rule are required to forward customer checks promptly to their clearing firm. Some firms with an independent contractor business model faced challenges with implementing consistent processes for check forwarding across their branch network.
Challenges With Possession and Control – In some instances, FINRA found that some firms improperly used customer fully-paid-for or excess-margin securities to fund their operational needs.
Inaccurate Reserve Formula Calculations – The Customer Protection Rule requires firms to maintain certain special reserve bank accounts and provides a reserve formula to determine the amounts that must be deposited in such accounts. Some firms did not accurately complete their reserve formula calculations because of errors in coding. At some of these firms, limited training and staff turnover contributed to the coding deficiencies. Other firms made incorrect reserve formula calculations because of challenges with spreadsheet control, coordination between various internal departments and performance of reconciliation calculations.