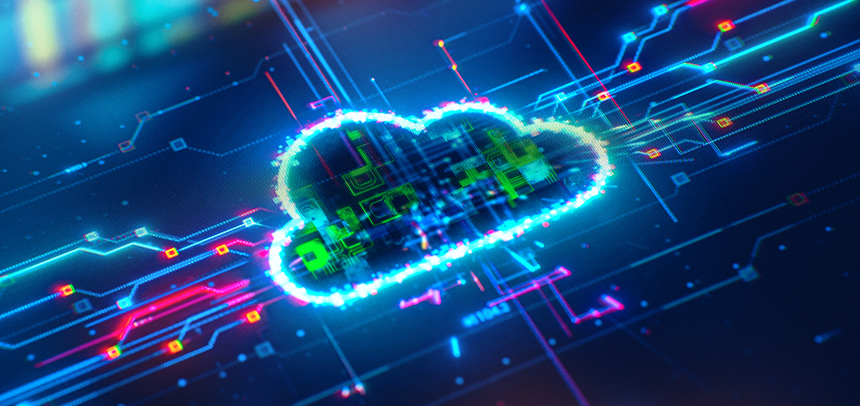 Cloud computing is transforming how broker-dealers operate by providing opportunities to enhance agility, efficiency, resiliency and security within firms' technology and business operations while potentially reducing costs. As a result, cloud computing is increasingly seen by many firms as an important architectural component to their infrastructure.
Worldwide, cloud computing has enjoyed rapid adoption. Measured by the revenues earned by public cloud providers, the size of the cloud market is projected to reach $307 billion in 2021,2 from $182 billion in 2018,3 constituting a 19% average annual growth rate from 2018 to 2021. Growth in cloud was particularly pronounced in the wake of the pandemic, as remote work surged, and is likely to remain robust as firms continue to seek to drive value from the cloud.4
Within the securities industry, broker-dealers are adopting or exploring the adoption of cloud computing services in multiple ways. Firms are looking at the cloud to be able to scale operations flexibly, build robust solutions for business continuity, and create an environment for launching products more quickly to market. However, when seeking to migrate to the cloud, firms are likely to want to consider the potential business, operational, and regulatory implications.
Considering both the opportunities and challenges presented by cloud computing, FINRA, through its Office of Financial Innovation (OFI), undertook a review to better understand the implications of cloud computing on the securities industry. As part of this initiative, FINRA staff engaged in an active dialogue with nearly 40 market participants operating in this space, including broker-dealer firms, cloud service providers, industry analysts, and technology consultants to learn more about the state of cloud adoption within the securities industry and the related implications.

FINRA staff discussions with market participants revealed that broker-dealers have taken different approaches with respect to the adoption of cloud computing. Some firms, such as fintech firms, that are relatively new entrants to the broker-dealer space, started natively in the cloud and built their entire technology stack in the cloud. Other firms are either in the process of preparing to move to the cloud, piloting workloads in the cloud, or scaling operations in the cloud, typically in an incremental fashion. Still others have yet to commence their cloud journey in any meaningful way and are taking a "wait-and-see" approach to gain additional information as cloud computing matures.
For firms that have already begun the cloud adoption journey, many reported having benefited from features such as: (i) cloud-based productivity and collaboration tools (particularly at the onset of the Covid-19 pandemic when remote work surged), (ii) cloud-based applications that permit the streamlining of databases, (iii) data analytic applications that can accommodate computationally- intensive calculations that may spike with market volatility or increased trading activity, and (iv) new automated workflows and cloud-based tools that enable a greater ability to quickly launch products and innovate, including through the use of technologies, such as machine learning and other forms of artificial intelligence.
Firms have also identified certain challenges they faced during their cloud migration, including: (i) developing the appropriate protocols and skill base to facilitate establishing and maintaining cloud security, (ii) sufficiently changing organizational processes and firm culture to take advantage of the offerings presented by a cloud platform (e.g., viewing technology use as a variable expense instead of a fixed capital cost and taking advantage of the ability to scale up and down quickly to innovate), and (iii) limiting the potential for vendor lock-in risk with a cloud provider.
In order to provide greater insight into the information gathered from FINRA's review, this paper summarizes key findings from FINRA's review in three sections:
Section I provides an overview of cloud computing, discussing various cloud deployment models and cloud service models.
Section II summarizes firms' experiences with cloud adoption, highlighting the level of cloud adoption, applications being deployed on the cloud, common themes from cloud adoption, and certain benefits and challenges.
Finally, Section III discusses some regulatory considerations for cloud computing.
The discussion below is intended to be an initial contribution to an ongoing dialogue with market participants about the use of cloud computing in the securities industry. Accordingly, FINRA requests comments on all areas covered by this paper.5 FINRA also requests comments on any matters for which it would be appropriate to consider guidance, consistent with the principles of investor protection and market integrity, related to cloud computing applications and their implications for FINRA rules.