Senior Vice President, Examinations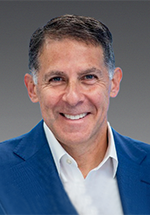 As the head of FINRA's national examination program, Michael oversees a team of almost 700 examiners and managers who complete more than one thousand sales practice and financial exams annually.
Prior to joining FINRA, Michael was most recently the General Counsel and Chief Compliance Officer for Rockefeller Financial LLC.  Prior to joining Rockefeller, Michael spent seven years as the Senior Vice President and Northeast Regional Director for FINRA, where he had responsibility for the examination and surveillance programs in the region and oversaw a staff of 350 people in FINRA's five northeast offices. Prior to his tenure at FINRA, he had senior legal and compliance roles at several global financial services firms, including Jefferies, UBS and Merrill Lynch. Michael was also a trial counsel in the NYSE Enforcement Division and began his legal career as an assistant district attorney in Manhattan where he investigated and prosecuted violent street crime, narcotics trafficking, fraud, and organized crime.
Michael received his law degree from New York University School of Law and received a bachelor's degree from Wesleyan University.