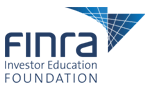 FINRA Foundation-Funded Study Documents Effectiveness of State Financial Education Mandates
Revised: 4/29/15
WASHINGTON—A FINRA Investor Education Foundation-funded study released today examines the effectiveness of state mandates on financial education for high-school students, documenting notable improvements in credit outcomes for young adults who were exposed to rigorous programs. The study, State Financial Education Mandates: It's All in the Implementation, was prepared by Dr. Carly Urban of Montana State University and researchers from the Federal Reserve Board and the Center for Financial Security at the University of Wisconsin-Madison.
The study notes that if a rigorous financial education program is carefully implemented, it can improve the credit scores and lower the probability of credit delinquency for young adults.
The study selected three states that mandated financial education in high schools after the year 2000 (Georgia, Idaho and Texas) and compared the change in credit outcomes for young adults in those states with young adults in adjacent control states where no state-mandated financial education was implemented. In order to determine the true effect of state-mandated personal finance education on subsequent credit outcomes, the researchers used the Federal Reserve Bank of New York/Equifax Consumer Credit Panel data, which allowed them to observe an individual's credit behavior. The researchers analyzed the credit behavior of young adults starting at age 18 until they reached the age of 22.
State Financial Education Mandates found that after implementing a financial education mandate, all three states examined saw significantly increased credit scores, and young adults in all three states had lower delinquency rates on credit accounts:
Credit scores improved by 11 points in Georgia, 16 points in Idaho and 32 points in Texas.
These gains translate into a 2 percent, 3 percent and 5 percent increase in credit scores in Georgia, Idaho and Texas, respectively.
Ninety-day delinquency rates on credit accounts decreased in all three states.
Texas had the largest decrease in delinquency rate—a 6 percentage point drop, which translates to a relative decrease in delinquency rate of 33 percent.
According to the study, it takes time for state financial education mandates to have an effect. While very few positive effects were measured for students exposed to a financial education program in its inaugural year, there were consistently positive results for the students exposed to a financial education program in the second and third years after implementation. The authors contend that this lag could be due to both students and teachers adjusting to changes in the course curriculum.
"The FINRA Foundation is pleased to have funded this innovative and important research, and we congratulate Professor Urban and her colleagues for unearthing evidence that connects rigorous financial education mandates with positive financial behaviors later in life," said Gerri Walsh, president of the FINRA Foundation. "These findings will help guide the field in our collective quest to better understand what works in financial education—and how best to tackle the daunting task of increasing the financial capability of all Americans."
The FINRA Investor Education Foundation supports innovative research and educational projects that give underserved Americans the knowledge, skills and tools necessary for financial success throughout life. For details about grant programs and other FINRA Foundation initiatives, please visit www.finrafoundation.org.