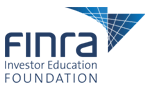 FINRA Foundation Awards Inaugural Ketchum Prize to Dr. J. Michael Collins
University of Wisconsin-Madison Professor Recognized for Outstanding Service and Research to Advance Investor Protection and Financial Capability in the U.S.
WASHINGTON — The FINRA Investor Education Foundation (FINRA Foundation) today announced that it has awarded Dr. J. Michael Collins the inaugural Ketchum Prize for outstanding service and research to advance investor protection and financial capability in the U.S.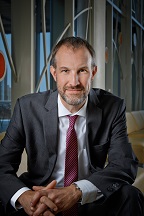 Dr. J. Michael Collins
University of Wisconsin-Madison
The announcement took place at the Foundation's Board of Directors triannual board meeting in Washington, D.C. An associate professor of public affairs and human ecology at the University of Wisconsin-Madison, Collins also serves as the faculty director of the Center for Financial Security at the university. The Center conducts research and provides services to help individuals and families improve their financial outcomes.
"I am honored to accept this prestigious award. The FINRA Foundation's recognition draws attention to our efforts to build financial capability and security for families, especially those for whom every financial decision is critical," Collins said.
The Foundation's prize is named for Richard "Rick" Ketchum, who retired as Chairman and Chief Executive Officer of the Financial Industry Regulatory Authority (FINRA) and Chairman of the FINRA Foundation in 2016. Ketchum is admired for his distinguished leadership in the field of securities regulation over a career spanning three decades.
Following his retirement, the FINRA Board of Governors and the FINRA Foundation Board of Directors took steps to perpetuate Ketchum's vision and achievements by endowing an annual $10,000 prize to honor researchers and educators who have made major and uncommon advances toward improving investor protection and financial capability in the United States.
Collins studies consumer decision-making in the financial marketplace, including the role of public policy in influencing credit, savings and investment choices. His work also includes the study of financial capability with a focus on low-income families and other vulnerable populations.
The Cincinnati native holds a master's degree from Harvard University's John F. Kennedy School of Government, a doctorate from Cornell University, and a bachelor of science from Miami University (OH).
"The Foundation is honored to carry forward the legacy of Rick Ketchum by recognizing innovative and thoughtful approaches to helping families manage their household balance sheets to increase their financial capability," said Gerri Walsh, President of the FINRA Foundation. "Dr. Collins' groundbreaking research is helping to advance our understanding of financial capability in America, particularly among groups that have been historically underrepresented. His work is having a profound impact on the efforts of advocates, educators and policymakers seeking to improve outcomes in their local communities and regions."
The FINRA Foundation supports innovative research and educational projects that give underserved Americans the knowledge, skills and tools to make sound financial decisions throughout life. For more information about FINRA Foundation initiatives, visit finrafoundation.org.
The Foundation is now accepting nominations for the 2018 Ketchum Prize. The nomination form and complete details are available at www.finrafoundation.org/ketchumprize.
FINRA is dedicated to investor protection and market integrity. It regulates one critical part of the securities industry – brokerage firms doing business with the public in the United States. FINRA, overseen by the SEC, writes rules, examines for and enforces compliance with FINRA rules and federal securities laws, registers broker-dealer personnel and offers them education and training, and informs the investing public. In addition, FINRA provides surveillance and other regulatory services for equities and options markets, as well as trade reporting and other industry utilities. FINRA also administers a dispute resolution forum for investors and brokerage firms and their registered employees. For more information, visit www.finra.org.