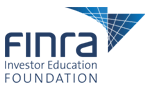 First-Ever National Study Finds Veterans Faring Slightly Better Financially Than Civilians
But Credit Card Debt and Underwater Mortgages Weigh Heavily on Vets
WASHINGTON — The FINRA Investor Education Foundation (FINRA Foundation) today released a new study that shows veterans are faring slightly better financially than civilians, even as they struggle under the weight of credit card debt and underwater mortgages.
The study is the nation's first comprehensive comparative analysis of the financial health of American veterans relative to non-veterans. Researchers supported by the FINRA Foundation found that veterans are 22 percent less likely to be unemployed than civilians and slightly (2 percent) more likely to be covered by health insurance. That said, the study found veterans are 40 percent more likely to be underwater on their home and 28 percent more likely to have made a late home payment in the past year. In addition, veterans are 9 percent more likely to engage in problematic credit card behavior – like carrying a balance and being charged a late payment fee.
"These findings provide an in-depth look at the primary areas where veterans appear to be faring better and worse than civilians," said Gerri Walsh, President of the FINRA Foundation and FINRA's Senior Vice President of Investor Education. "We believe this research will help inform the development of policies aimed at addressing these differences and advance our nation's understanding of financial capability in America."
The research also found that—relative to non-veterans—veterans are:
5 percent more likely to be satisfied with their financial condition;
4 percent more likely to have an emergency savings fund; and
4 percent less likely to have difficulty covering their monthly expenses.
In addition, within the veteran population, there are critical differences in financial attitudes and behaviors.
Air Force veterans are 19 percent less likely to report having difficulty covering their expenses than Army veterans;
veterans who left the military 10 or more years ago are 43 percent less likely to report an unexpected drop in income than those who left the military in the last year; and
veterans who retired from the military are 14 percent less likely to report difficulty covering their expenses than those who did not retire from the military.
There are approximately 22 million military U.S. veterans in America, representing more than 8 percent of the U.S. population. This research was authored by William Skimmyhorn, Ph.D., Lieutenant Colonel in the U.S. Army and a professor in the Office of Economic and Manpower Analysis, Department of Social Sciences, at West Point. The analysis is based on data from the FINRA Foundation's 2015 National Financial Capability Study (NFCS), which includes data on more than 3,000 veterans and 23,000 non-veterans. The NFCS is a large-scale, ongoing study aimed at monitoring and better understanding financial capability in the U.S.
Additional information about the study, including the survey and detailed methodological information, is available at The Financial Welfare of Veteran Households.
The FINRA Foundation supports innovative research and educational projects that give underserved Americans the knowledge, skills and tools to make sound financial decisions throughout life. A proud collaborator in the Department of Defense Military Financial Readiness Campaign, the FINRA Foundation brings unbiased financial education to U.S. service members around the world and works closely with DoD, individual branches of the Armed Services, state and federal agencies and nonprofit organizations to provide financial guidance to military families. For more information about FINRA Foundation initiatives, visit finrafoundation.org.
FINRA is dedicated to investor protection and market integrity. It regulates one critical part of the securities industry – brokerage firms doing business with the public in the United States. FINRA, overseen by the SEC, writes rules, examines for and enforces compliance with FINRA rules and federal securities laws, registers broker-dealer personnel and offers them education and training, and informs the investing public. In addition, FINRA provides surveillance and other regulatory services for equities and options markets, as well as trade reporting and other industry utilities. FINRA also administers a dispute resolution forum for investors and brokerage firms and their registered employees. For more information, visit www.finra.org.