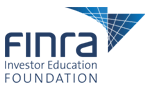 Military Spouses Receive Fellowships to Conduct Financial Counseling
WASHINGTON – The FINRA Investor Education Foundation has awarded fellowships to 50 military spouses seeking to earn their AFC® (Accredited Financial Counselor®) designation to provide military service members and their families one-on-one and group financial counseling and education.
Through the 2017 Military Spouse Fellowship Program, Fellows undergo rigorous training, coursework and experiential hours to gain hands-on experience – all at no cost to them. After completion of the program, Fellows are certified to support the military community as financial counselors at family readiness and support centers, credit counseling and tax centers, financial aid offices and credit unions throughout the U.S. and abroad.
According to the Department of Defense, there are more than 2.5 million men and women who currently serve in the U.S. Armed Forces, including 1.3 million who are on active duty.
"This program provides Fellows with marketable job skills while meeting a demonstrated need for enhanced financial education and resources in the military community," said FINRA Foundation President Gerri Walsh. "These Fellows are well trained and uniquely qualified to guide service members and their families through critical personal finance strategies involving budgeting, saving and investing, while ensuring the adoption of good financial habits that promote long-term financial wellness. This is especially relevant as the military adjusts to the new Blended Retirement System beginning in 2018."
The FINRA Foundation first launched the Military Spouse Fellowship program in 2006 – and continues to administer it in partnership with the Association for Financial Counseling and Planning Education® (AFCPE®) and the National Military Family Association (NMFA). The fellowship covers the costs associated with completing the AFC® training and testing. Since its inception, the program has awarded more than 1,480 fellowships to military spouses. Fellows have provided financial counseling and education to more than 170,000 service members and spent more than 447,700 hours helping military families reach their financial goals in the United States and around the world. Recipients of the FINRA Foundation Military Spouse Fellowship commit to completing the courses of study and working in the financial counseling field serving their communities.
"I applied to the fellowship because I want to counsel new active and guard military couples and singles on the financial challenges of this chapter of their lives," said Amanda Stein of Sioux Falls, S.D., who will begin her AFC training as a 2017 Fellow. "I love helping people find resources to help them 'bloom where they are planted' and also to be prepared for military life's frequent surprises."
Stein, whose active-duty Air Force husband works at the military entrance processing station, has been a military spouse for 12 years.
"We are thrilled to welcome the incoming class of FINRA Foundation Military Spouse Fellows and look forward to supporting them on their path to earning the AFC® certification," said Rebecca Wiggins, Executive Director of AFCPE®. "Through instructional webinars, self-scheduled exams, a strong professional network and flexible practicum opportunities, the program is designed to optimize each Fellow's potential for success. The AFC® certification ensures that FINRA Foundation Fellows have the education and experience needed to help military service members, families and veterans build a strong financial foundation, navigate financial setbacks and achieve lasting financial well-being."
"We are honored to continue our partnership with the FINRA Foundation and AFCPE®," said Joyce Wessel Raezer, NMFA Executive Director. "Getting more military spouses certified in financial readiness benefits that family, of course – but also brings expertise to their military community that can help others make smart decisions for their families, too."
The program is open to spouses of active-duty or retired Army, Navy, Air Force, Marine Corps, Coast Guard, and Army or Air National Guard or reserve component service members, as well as to spouses of U.S. Public Health Service Commissioned Corps and National Oceanic and Atmospheric Administration professionals. Full biographies of selected accredited spouse fellows are available at www.saveandinvest.org/military/military-spouse-fellowship-program.
About the FINRA Investor Education Foundation
The FINRA Investor Education Foundation provides investors with high-quality, easily accessible information and tools to better understand the markets and the basic principles of saving and investing. In 2006, the Foundation launched a multifaceted program to expand the saving and investing knowledge of military service members and their spouses, including a free, unbiased resource, www.saveandinvest.org/military. A proud collaborator in the Department of Defense Financial Readiness Campaign, the Foundation also presents financial education forums at military installations worldwide.
About AFCPE®
AFCPE®, the Association for Financial Counseling and Planning Education®, ensures the highest integrity of the financial counseling profession by certifying, connecting, and supporting diverse professionals. Our comprehensive certification programs represent the gold standard for financial counseling, coaching and education, including the AFC® (Accredited Financial Counselor®) and FFC (Financial Fitness Coach) certifications. The AFC certification is accredited by NCCA and nationally recognized by both the CFPB and DoD. AFCPE supports their professionals by providing career advancement and professional development opportunities, including exceptional financial education trainings, the Journal for Financial Counseling & Planning and Annual AFCPE Research & Training Symposium. Visit www.afcpe.org for more information.
About The National Military Family Association
The National Military Family Association is the leading nonprofit dedicated to serving the families who stand behind the uniform. Since 1969, NMFA has worked to strengthen and protect millions of families through its advocacy and programs. They provide spouse scholarships, camps for military kids, and retreats for families reconnecting after deployment and for the families of the wounded, ill, or injured. NMFA serves the families of the currently serving, retired, wounded or fallen members of the Army, Navy, Marine Corps, Air Force, Coast Guard, and Commissioned Corps of the USPHS and NOAA. To get involved or to learn more, visit www.MilitaryFamily.org.
The 2017 Fellows represent the following military installations:
Luke AFB
Fort Sill
Fort Shafter
Naval Base Ventura County
Fort Rucker, Alabama
Moffett Federal Air Field
Yokosuka, Japan
Naval Station San Diego
Fort Campbell
Joint Base Pearl Harbor-Hickam
Fort Carson
Fleet Activities Sasebo Japan
NAS Whidbey Island
Spangdahlem AFB
Recruiting Duty
Peterson AFB
Vicenza, Italy
NAS Whidbey Island
NAS Corpus Christi
Fort Stewart
NAS Jacksonville
Travis Air Force Base
USCGC Escanaba
Robins Air Force Base
MacDill Air Force Base
USAG Wiesbaden
NCBC Gulfport
Ramstein
Virginia Army National Guard
Camp Pendleton
Fort Leavenworth
Joe Foss Field/Offutt AFB
Marine Corps Base Camp Lejeune
Stuttgart, Germany
Fort Gordon
Fort Benning
Naval Air Station North Island
Pentagon
Joint Base Anacostia Bolling (USNA)
Joint Base Pearl Harbor Hickam
Rock Island Arsenal
Davis-Monthan AFB
Fort Buchanan
MCRD San Diego
Patrick Air Force Base
The FINRA Foundation supports innovative research and educational projects that give underserved Americans the knowledge, skills and tools necessary for financial success throughout life. For more information about FINRA Foundation initiatives, visit finrafoundation.org.
FINRA, the Financial Industry Regulatory Authority, regulates all securities firms doing business in the United States. FINRA is dedicated to investor protection and market integrity through effective and efficient regulation and complementary compliance and technology-based services. FINRA touches virtually every aspect of the securities business – from registering and educating all industry participants to examining securities firms, writing rules, enforcing those rules and the federal securities laws, and informing and educating the investing public. In addition, FINRA provides surveillance and other regulatory services for equities and options markets, as well as trade reporting and other industry utilities. FINRA also administers the largest dispute resolution forum for investors and firms. For more information, please visit www.finra.org.