Executive Vice President, Head of Office of Financial and Operational Risk Policy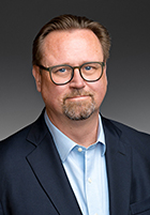 Bill Wollman is Executive Vice President, Office of Financial and Operational Risk Policy. In this role, he is responsible for FINRA's policy and rulemaking efforts relating to broker-dealer financial responsibility rules, operational issues, customer protection requirements and margin standards. Mr. Wollman is one of the senior leaders who is responsible for leading FINRA's response to firms that are experiencing significant financial or operational issues that threaten their solvency. He works closely with FINRA's Member Supervision team to identify significant and systemic risks in the financial and operational space.
Previously, Mr. Wollman co-led Member Supervision at FINRA, responsible for regulation of the largest and most systemically important member firms. He also oversaw financial and operational examinations for this same group of large firms, focusing on customer protection and risk management issues.
Mr. Wollman has been with FINRA since its inception in 2007. Prior to joining FINRA, Mr. Wollman spent 18 years at the New York Stock Exchange in similar roles. In 2001, he was appointed to lead one of the financial oversight departments that examined NYSE members for compliance with financial and operational rules.
Mr. Wollman holds a Bachelor of Science in finance from Manhattan College.