Executive Vice President, Credentialing, Registration, Education and Disclosure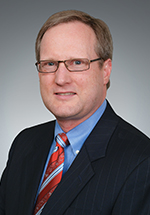 Derek Linden is the Executive Vice President for Credentialing, Registration, Education and Disclosure (CRED). In this role, he leads FINRA's registration, disclosure, testing and continuing education programs for the securities industry (Central Registration Depository (CRD), BrokerCheck and CE Online) and the delivery of similar programs for the SEC (Investment Adviser Registration Database (IARD) and Investment Adviser Public Disclosure (IAPD)) and other regulators.
Prior to rejoining CRED, Mr. Linden served as FINRA's Chief Data Officer. In that role, he was responsible for FINRA's company-wide business and technology data strategy, and established programs and governance to ensure the availability, consistency and integrity of regulatory data. Mr. Linden has also served as the Vice President and Chief Operating Officer for FINRA regulatory technology; as the Director of Operations and Legal Counsel for FINRA regulatory and member services; and as a FINRA Associate General Counsel responsible for corporate, business and tax matters.
Before joining FINRA (then NASD), Mr. Linden practiced law in Washington, D.C., with Shaw, Pittman, Potts & Trowbridge and Patton & Boggs, concentrating in business, securities, technology and tax law.
Mr. Linden holds a J.D. (magna cum laude) from Harvard Law School, a B.A. (summa cum laude, Economics and Political Science) from Coe College and is a graduate of the Harvard Business School Advanced Management Program.