Director, Market Regulation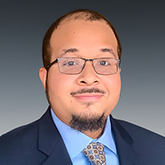 Russell Kemp is Director of Market Regulation's Fixed Income Compliance Group responsible for the U.S. Treasuries and Municipal Bonds data integrity surveillance programs. Previously, Mr. Kemp also led multiple investigations involving various fixed income products both as an analyst and as a Manager within Market Regulation.
Prior to joining FINRA, Mr. Kemp led a team of associates within T. Rowe Price's Retirement Plan Services group to provide asset allocation guidance and general retirement education to company-sponsored plan participants. 
Mr. Kemp received his undergraduate degree in Economics and Business Administration from Towson University where he was a member of the Omicron Delta Epsilon International Economics Honor Society.