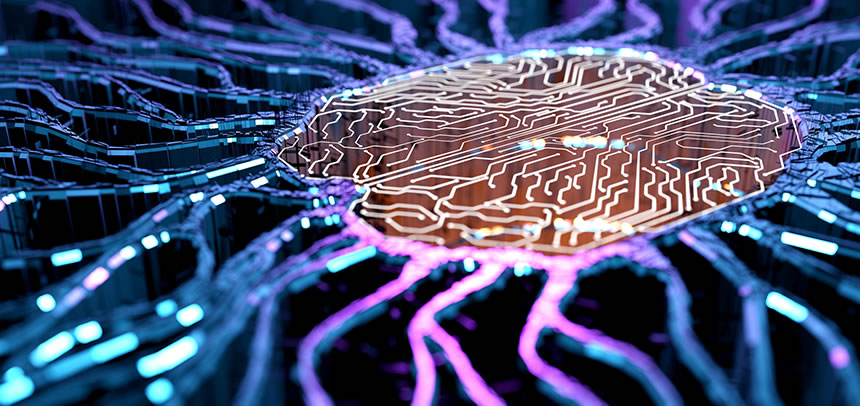 As far back as the 1940s, an artificial intelligence (AI) technology revolution has forever been just around the corner. Today, with significant advancements in technologies like machine learning, natural language processing and computer vision, and new customer applications like virtual assistants, that revolution is in many respects here. Not with a single, loud bang, but rather through a steady march of more readily available and inexpensive computing power, new innovations like cloud storage and massive amounts of data from a myriad of sources. As a regulatory body focused on fostering innovation in a manner that's safe for investors, FINRA has taken an active role in understanding and facilitating these technologies and their impact on broker-dealer businesses.
FINRA's Office of Financial Innovation conducted an in-depth study over the past two years on the impacts AI is having in the securities industry. We convened over two dozen market participants, including broker-dealer firms, academics, technology vendors, and service providers to learn more about how Broker-dealers are exploring and deploying AI-based applications across different functions of their organizations.
Importantly, we found that AI-based applications are proliferating in the securities industry and transforming various functions within broker-dealers. Some large firms have established centers of excellence to review, share, and build expertise and create synergies related to the use of AI across their organizations. In addition, firms are more quickly incorporating AI tools built by financial technology startups and vendors.
Our research also revealed a number of challenges that securities market participants may wish to consider as they explore AI related technology tools. Issues like model risk management, data governance, customer privacy and supervisory control systems are all prevalent.
These key elements are outlined in a white paper that we are releasing today. Our paper identified five key takeaways that firms and policymakers should consider when thinking about AI and the securities industry:
AI isn't coming at some point in the future, it's already impacting broker-dealers and financial services now. Our research showed there are several areas where AI based tools are already being deployed in the securities industry and even more areas where it is being explored.
AI has become an umbrella term that encompasses a broad spectrum of different technologies and applications that firms are leveraging. These include things like machine learning, deep learning, natural language processing, and computer vision. As firms grapple with incorporating AI into their business models, it is important to understand which specific technology is applicable to truly assess the potential benefits and challenges associated with any AI tool. 
Broker-dealers are primarily using AI based tools in three areas: communications with customers, investment processes, and operational functions. Broker-dealers are increasingly looking to use AI to enhance their customer's experience, including tools such as virtual assistants and algorithms that target outreach to existing or new clients. Firms are also exploring using AI based tools in investment processes such as portfolio management and trading, and operational functions linked to compliance, risk management and administrative tasks.
AI presents unique challenges that firms should consider before deploying AI based tools. Factors to consider in addressing these challenges include AI model explainability, the potential for data bias, customer privacy, supervisory control systems, cybersecurity, outsourcing/vendor management, and workforce structure.
When regulated properly, AI has the potential to offer significant benefits to both investors and firms. Investors can see better access to customized products and services, lower costs, access to a broader range of products, better customer service, and improved compliance efforts leading to safer markets. Firms increased efficiency, increased productivity, improved risk management, enhanced customer relationships, and increased revenue opportunities. 
Our goal in publishing this paper is to continue fostering constructive conversation with the industry and other regulators about AI. We welcome comments on the report as we seek to support innovation in lock step with investor protection and market integrity. You can submit an official comment to FINRA by emailing [email protected]. Any comments or inquiries related to FINRA's Office of Financial Innovation should be directed to [email protected].