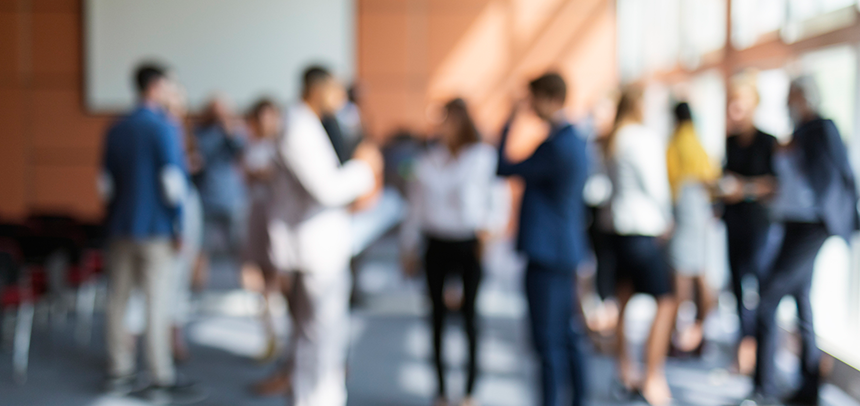 At FINRA, we've built a framework and cultivated a mindset, a culture for innovation and collaboration. It not only helps ensure the securities industry follows the rules, but also it empowers our employees with projects, programs, and opportunities so they can be the best version of themselves. That allows them to build, grow, and shape their career as they protect investors.
Createathon, our annual internal hackathon, is one of those opportunities.
Our seventh annual Createathon premieres on September 27-30 and is powered by the theme Bridge the Gap, which was inspired by our:
Emerging hybrid workforce, specifically any challenges and potential barriers created between our remote and onsite workplaces.
Commitment to foster innovation and promote creative solutions among our tools, systems, and processes to strengthen how we fulfill regulatory objectives.
Goal to ensure we keep up with the pace of evolving technology. As the regulator for the broker-dealer industry, we must always be in lock step with new technology, to ensure that we're always at the top of our game in fulfilling our mission.
Bolstered by this theme, Bridge the Gap, our 24 teams are focused on banishing barriers and pioneering solutions to bridge the gap between our remote and onsite communities and among our businesses and our tools. Specifically, they're challenged to:
Optimize integration across our systems and our data and eliminate manual information sharing.
Identify an emerging trend, such as a new product, service, behavior, or technology, assess the potential impact and risk, and develop a solution to address the threat.
Identify a business problem or opportunity that they are passionate about solving and identify a solution. Be creative and unconventional.
Our different employee teams are collaborating to devise creative solutions to address these challenges. The top three ideas earn prizes for the respective teams and become eligible for further research and development,
We're hosting Createathon events virtually and onsite at our offices in Rockville, New York, and Boca Raton.
The Chill Lounge — Because Createathon is not all Ideation and Innovation
At Createathon, we work together, and we play together, or maybe chill together is a better phrase. After a day of banishing barriers and bridging gaps, FINRA employees can chillax in the Chill Lounge.
And to be true to our theme, we removed participation barriers between our remote and onsite audiences. We have virtual capabilities that will allow remote employees to perform or watch remotely through Zoom. Of course, our onsite employees can perform live and can watch the performance of remote colleagues. They can mingle, chew and chat, sing, rap, or play an instrument. By the way, Createathon karaoke sessions are legendary.
September 27 will be here before you know it. So, follow us at FINRA_Tech, @FINRA #Createathon #FINRACreateathon2022 #BridgeTheGap for information and to experience innovation and collaboration in action.