Vice President and Associate General Counsel, Litigation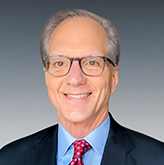 Tim Mountz, Vice President and Associate General Counsel, oversees the Office of General Counsel's Litigation group, Data Privacy and Protection Office, and Criminal Prosecution Assistance Group. Previously, Mr. Mountz was a partner from 1997-2014 in the law firm of Baker Botts LLP in Dallas, Texas, where he practiced in the areas of complex commercial litigation, class action securities litigation, and accountants' liability litigation. He served as President of the Dallas Bar Association in 2005. 
Mr. Mountz received his bachelor's degree, with high honors, from Southern Methodist University, and his J.D. from Duke University School of Law, where he served on the Editorial Board of the Duke Law Journal.