Coronavirus Impact on Arbitration & Mediation Hearings
FINRA Dispute Resolution Services (DRS) is focused on providing the support and services necessary for arbitration and mediation hearings to proceed telephonically or by Zoom when the parties stipulate to such an approach or the arbitration panel orders it. Staff are available to schedule virtual hearings and provide technical support and resources and FINRA has made available a Virtual Hearing Guide for Arbitrators, Arbitrator Training Videos for Virtual Hearings, and a Guide for Using Breakout Rooms in Virtual Mediation. Please contact your case administrator if you have any questions about virtual hearings.
In addition, DRS is monitoring each of its 69 hearing locations across the United States to assess when public health conditions would permit a general resumption of in-person arbitration and mediation proceedings in the location. DRS has established a process for determining when local public health conditions could permit in-person hearings to resume in a location, and has developed safety protocols for in-person hearings.
Note that if all parties and arbitrators agree to proceed in-person based on their own assessment of public health conditions, the case may proceed provided that the in-person hearing participants comply with all applicable state and local orders related to the COVID-19 pandemic.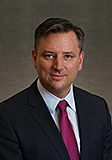 "The safety and well-being of parties, arbitrators, witnesses and other participants is of paramount importance."

Richard W. Berry
FINRA Executive Vice President and Director of Dispute Resolution Services
Holding In-Person Arbitration Hearings and Mediations Safely
As FINRA DRS looks to permit in-person hearings to resume generally, it has partnered with public health experts to develop criteria to help inform whether the public health conditions in a particular hearing location are conducive to safe participation for all. Each arbitration hearing and mediation location is regularly assessed for key public health indicators.
Another key factor in the resumption of hearings are the requirements of state and local governments regarding activities within their jurisdictions. For example, orders are in place in some locations that could require participants traveling to an arbitration hearing or mediation to quarantine for a period of time before participating. In-person arbitration hearings and mediations must be consistent with these and other state and local government requirements.
Status: Currently, none of the 69 hearing locations demonstrate public health conditions that are consistent with CDC guidance for activities such as in-person hearings.
Therefore, FINRA DRS has decided to administratively postpone all in-person arbitration and mediation proceedings scheduled through April 2, 2021.
FINRA considered moving forward with in-person hearings in these locations that demonstrated public health conditions consistent with CDC guidance for activities such as in-person hearings. However, FINRA administratively postponed hearings in the locations due to arbitrator concern with participating at in-person hearings at this time, or state and local quarantine orders affecting participants who would need to travel to the hearing locations.
If you have an in-person hearing or mediation session scheduled through this date, you will be contacted by FINRA DRS staff to discuss virtual hearing options or reschedule. Please note that postponing a hearing will not affect other case deadlines. All case deadlines will continue to apply and must be timely met unless the parties jointly agree otherwise. Further, FINRA will waive postponement fees when parties stipulate to postpone in-person hearing dates scheduled through June 30, 2021. To avoid postponement fees, parties must provide written notice of the stipulation to postpone more than 20 days prior to the first scheduled hearing date. Parties stipulating to postpone in-person hearing dates should also consider stipulating to changing other case deadlines.
We recognize that this decision may cause inconvenience and we do not make it lightly.
Process for the Resumption of In-Person Hearings
At least six weeks prior to the commencement of each hearing, in consultation with public health experts, FINRA will assess the public health conditions in a hearing location and communicate with hearing participants about whether a location's conditions could enable the hearing to proceed in-person. For the in-person hearings that could proceed, this timeline will provide hearing participants with adequate notice to manage travel arrangements and prepare for the hearing accordingly.
Following the initial communication with the participants, FINRA DRS will continue to consult with its public health experts to review the public health conditions for each scheduled hearing location weekly up to the date of the hearing. If public health conditions at a hearing location deteriorate, FINRA DRS may postpone in-person hearings that have been scheduled for that location. Additionally, FINRA DRS may postpone an in-person hearing if a hearing participant cannot comply with individual state and local quarantine and other public health requirements.
FINRA DRS may also postpone an in-person hearing in the event that one or more arbitration panel members on the case are unwilling to participate in-person, or if it determines that other circumstances require postponement.
FINRA DRS will communicate regularly with hearing participants regarding the status of their hearings and any change in the public health conditions in the hearing location.
In all cases, the availability of a location for an in-person hearing does not preclude the hearing from proceeding telephonically or by Zoom.
Safety Protocol for In-Person Hearings
FINRA DRS is committed to taking measures in each hearing location to ensure the location is safe for the hearing participants. In consultation with public health experts, FINRA DRS is implementing safety protocols at each hearing venue. These protocols will be communicated to the hearing participants when an in-person hearing is scheduled, and include such measures as the following:  
Hearings will be held in venues large enough to allow social distancing;
Cleaning and sanitizing stations will be provided in each room.
Masks will be required for all participants and arrangements will be made to provide masks to participants who do not have them;
Separate breakout rooms will be provided for each party with their counsel and the arbitrators so that each group can meet privately and maintain social distancing;
Plexiglas dividers or face shields will be provided in the event that testifying witnesses must remove their masks;
Each participant will be required to complete a written health questionnaire certifying that they have not tested positive for COVID-19 and do not have symptoms related to COVID-19, and to the best of their knowledge, they have not been exposed to someone who has tested positive for or shown any symptoms of COVID-19 within the two weeks preceding the hearing; and
Participants will be provided with information on best practices for traveling and staying in hotels under current circumstances.