Coronavirus Impact on Arbitration & Mediation Hearings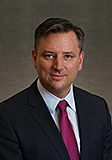 "The safety and well-being of parties, arbitrators, witnesses and other participants is of paramount importance."

Richard W. Berry
FINRA Executive Vice President and Director of Dispute Resolution Services
Holding In-Person Arbitration Hearings and Mediations Safely
Status: Effective August 2, 2021, all FINRA DRS hearing locations are open for in-person proceedings.
Safety Protocol for In-Person Hearings
FINRA DRS is committed to taking measures to ensure each hearing location is safe for the hearing participants. FINRA DRS is reviewing the Centers for Disease Control and Prevention (CDC) guidance and consulting with public health experts to determine the appropriate safety protocols at each hearing venue. Details on the exact safety protocols that will be in place for July hearings will be sent to parties and arbitrators. These protocols may include:
Hearings held in venues large enough to allow social distancing;
Hand sanitizer provided in each room;
Masks for all in-person participants and arrangements made to provide masks to participants who do not have them;
Plexiglas dividers and face shields provided in the event that testifying witnesses must remove their masks; and
In-person participants provided with information on best practices when traveling to and attending the hearing.