Vice President, People Analytics and Operations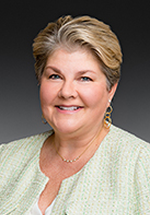 Lisa Arnesen is FINRA's Vice President of People Analytics and Operations. In this role, Ms. Arnesen leads the strategic and operational support of all HR systems, as well as FINRA's employee relations and people-focused data analytics and reporting functions.
Prior to joining FINRA in November 2021, Ms. Arnesen was Vice President of HR Operations at Erickson Living, where she was responsible for the benefits, compensation, HR technology, payroll, HR compliance, workers' compensation and HR metrics functions. Ms. Arnesen previously worked at Exelon Corporation, where she served in roles ranging from HR strategy and planning, HR program management and shared services to IT strategy and planning, among others.
Ms. Arnesen received her Bachelor of Science in Computer Science and Mathematics from McDaniel College and her Master of Science in Computer Systems Management from the University of Maryland University College.