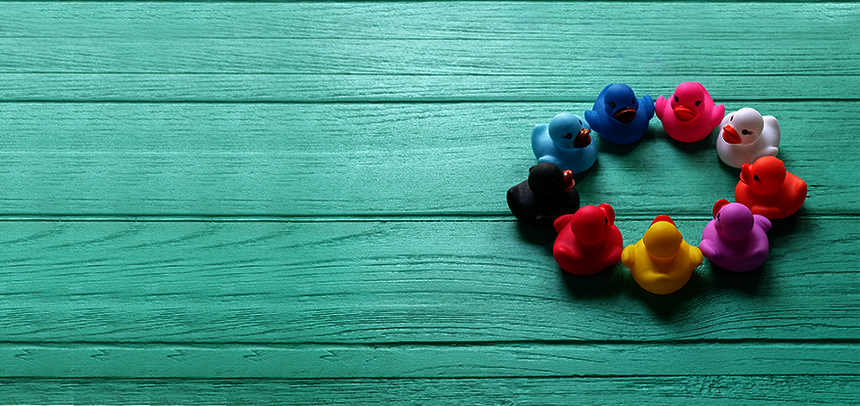 Diversity and Inclusion lets us develop better ideas, respond to the needs of clients, and helps ensure that people can work at their maximum potential. During this session, Rainia L. Washington, FINRA Executive Vice President and Chief Human Resources Officer, Marcia E. Asquith FINRA Executive Vice President, Board and External Relations, and Audria Pendergrass Lee FINRA Senior Director of Inclusion and Recruitment discuss their perspectives and insights on the importance of ensuring that diversity and inclusion remain a key commitment to firms in the financial services industry.
Marcia Asquith
Executive Vice President
FINRA Board and External Relations
Audria Pendergrass Lee
Senior Director, Human Resources
FINRA People Solutions Inclusion and Recruitment
Rainia L. Washington
Executive Vice President and Chief Human Resources Officer
FINRA People Solutions

Diversity and Inclusion Bios:

Speakers:
---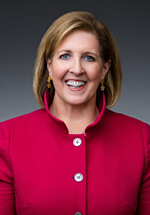 Marcia Asquith, Executive Vice President, Board and External Relations, oversees FINRA's Offices of the Corporate Secretary, Investor Education, Member Relations, Government Affairs and Corporate Communications. Ms. Asquith's tenure at FINRA began in 2001 when she was hired as the Director of Government Relations. In 2004 she was promoted to Vice President of Government Relations and, in 2007 she was named Deputy Corporate Secretary. In her Government Relations role, Ms. Asquith created the congressional investor forums that FINRA continues to host across the country. She was also instrumental in obtaining the legislation FINRA needed to put data on the web that enables BrokerCheck, FINRA's free tool that helps investors research the backgrounds of brokers and firms. In 2017, Ms. Asquith was promoted to her current role, where she oversees the group that serves as the liaison between FINRA and its Board of Governors. She also leads FINRA's media, internal communications, investor education, member relations and government relations programs, and its editorial, production, design and multimedia communications services. Ms. Asquith joined FINRA from the Senate Agriculture Committee, where she served as Counsel to the Committee and helped write historic legislation on the regulation of futures and commodities. She has extensive knowledge of SROs and other financial services businesses. Ms. Asquith holds a BA in Economics from Oklahoma State University and a JD from the Marshall Wythe School of Law at the College of William and Mary.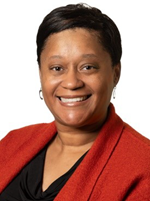 Audria Pendergrass Lee leads FINRA's strategic diversity & inclusion, workforce compliance and talent acquisition efforts for more than 3500 employees across 16 offices. Since joining FINRA in 2009, Ms. Pendergrass Lee has established FINRA as a benchmark organization for diversity and inclusion in the financial services space and spearheaded the strategic deployment of resources that support FINRA's goal to foster an attractive and inclusive workplace. She facilitated the creation of an award-winning diversity leadership council and employee resource group program, launched formal mentoring programs, overseen the implementation of organization-wide diversity education and made significant enhancements to flexible work arrangements, gender- and LGBTQ-inclusive policies and other diversity programming efforts. In 2019, Ms. Pendergrass Lee was recognized by The Network Journal as an Influential Black Woman in Business. She also serves on the board of the Center for Workforce Compliance and as a member of the Tanenbaum Workplace Advisory Council. Ms. Pendergrass Lee, a Life Member of Alpha Kappa Alpha Sorority, Inc., earned a Bachelor of Arts degree in Political Science from the University of South Carolina, a master's degree in Organizational Management from the University of Phoenix and has continued her studies at the University of Maryland University College and Aresty Institute of Executive Education at The Wharton School, University of Pennsylvania.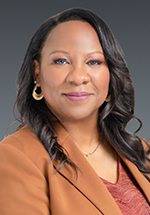 Rainia L. Washington is Executive Vice President and Chief Human Resources Officer for FINRA. In this role, Ms. Washington is responsible for leading the People Solutions organization in establishing and leading the People Strategy that enables FINRA's short and long-term business goals. She is a member of the strategic leader team shaping current and future business ventures to include technology advancements, diversity and inclusion, talent maturation and competitive pay structures. Prior to joining FINRA, Ms. Washington worked for Lockheed Martin Corporation. She was the Chief Diversity and Inclusion Officer responsible for developing and executing global strategies that cultivate and maintain a culture of inclusion for the 110,000 employees worldwide. She led the company's Executive Inclusion Council in partnership with the CEO and senior executive leadership. Prior to this position, she was the Corporate Director, Performance Management where she was responsible for leading and managing the company's performance management process. She was also the Director and Human Resources Site Lead for the Lockheed Martin Aeronautics Marietta Facility in Marietta, GA. She led a team of over 40 Human Resources professionals strategically focused at providing HR consultation and support to program management, employees and union representatives. This position supported over 10,000 employees, both represented and non-represented across seven states. Ms. Washington held a variety of Human Resources positions with Lockheed Martin during her 26-year career with the company providing experience in human resources management, compensation, talent management and employee development, diversity and inclusion, employee relations, talent acquisition, labor relations, diversity and human resources analytics. Ms. Washington currently serves on the Great Minds in STEM Board of Directors and has served on the Society of Women Engineers Board of Directors, INROADS Board of Directors, Georgia Diversity Council Board of Directors, and the University of Pennsylvania Engineering Board. She is actively involved in the community through various organizations: Wiley Tutoring Program, Big Brother Big Sister Program, Delta Sigma Theta Sorority Incorporated, and Laytonsville Parent Teacher Association. Ms. Washington received her BS in Systems Engineering from the University of Pennsylvania and a MBA in Organizational Development from Pennsylvania State University.

Resources: